September 30, 2019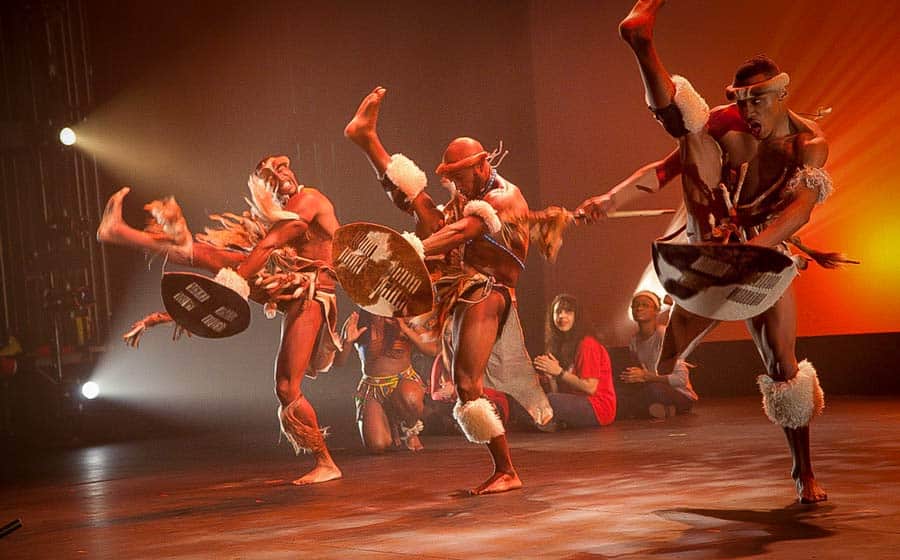 Step Afrika! brings its unique style to FMU PAC
Step Afrika! is bringing its unique blend of dance, art, song and humor to the Francis Marion University Performing Arts Center on Thursday, Oct. 10 at 7:30 p.m.
The group's first-ever Florence appearance is sponsored by the student-led, FMU Campus Activities Board, but it's open to the general public. Tickets are just $5 and are available online (www.fmupac.org) or at the PAC ticket office (M-F noon to 5 p.m., 843-661-4444, or the day of the show). Seating is general admission on a first-come, first-serve basis.
Step Afrika!, which was founded in 1994, blends the percussive dance styles practiced by historically African American fraternities and sororities with African traditional dance and influences from a variety of other dance and art forms. 
Performers at Step Afrika! shows integrate songs, storytelling, humor, and audience participation. The dancers' blend of technique, agility, and pure energy makes each performance unforgettable.
Step Afrika! has won numerous industry awards and ranks as one of the top ten African American dance companies in the United States. The Washington, D.C.-based troupe has performed at the White House, at the Smithsonian's National Museum of African-American History and Culture, and in cities around the world.