MATH CLUB
During  the fall and spring semesters, Math Club generally meets twice a month on Wednesday afternoons for talks and recreational math activities. In addition, there are several opportunities throughout the year to travel  and connect with the wider math community.
For more information, see Math Club Advisor Mr. Lee Phillips.
2017-2018 Officers:
President: Chace Covington
Vice-President: Nicholas Tomlinson
FM UNDERGRADUATE MATHEMATICS CONFERENCE
 The Spring 2018 Francis Marion Undergraduate Mathematics Conference

The Department of Mathematics at Francis Marion University
is proud to host on 
Friday, April 6, 2018
The 2018 Francis Marion Undergraduate Mathematics Conference
in which undergraduate students are invited to present their research
from 1:00  to 4:30
p.m.
A Plenary Address
delivered by Dr. Kristen Abernathy from Winthrop University
at 4:30
p.m.
PEE-DEE REGIONAL HIGH-SCHOOL MATHEMATICS TOURNAMENT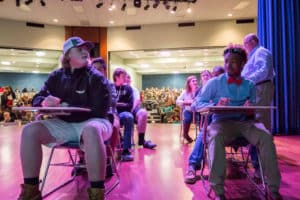 The 41st Pee-Dee Regional High-School Mathematics Tournament took place on Tuesday, 2017 December 05. The tournament is open to all high-school students in the twelve-county Pee-Dee region. Congratulations to this year's winners.
The 42nd Pee-Dee Regional High-School Mathematics Tournament will take place on Tuesday, 2018 December 04.
Questions should be directed to Dr. Damon Scott, current Tournament director.
Past Questions and Recent Champions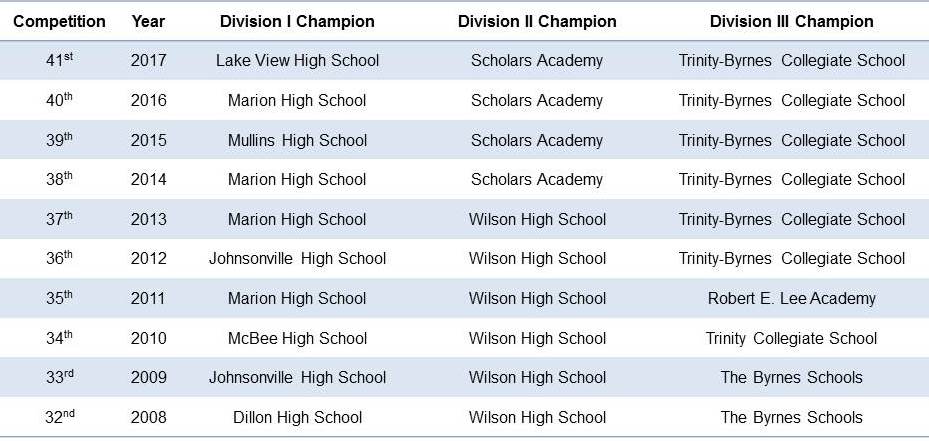 MATH DEPARTMENT EVENTS
2018 Academic Seminar in Washington, D.C.
The 2018 Washington, D.C. Academic Seminar is a six-day long trip to the nation's capital funded, in part, by an FMU REAL grant. Students and faculty from political science, mathematics and nursing will explore historic sites and neighborhoods in Washington, as well as meet and learn from a variety of speakers working in government, the media, business, and lobbying. See announcement for more information.
Problem of the Week
Challenging problems will be posted here (as well as on the department bulletin board) biweekly. Check frequently for new problems and solutions to previous problems. Good luck and happy solving!
Week

April 16, 2018
March 26, 2018
March, 5, 2018
February 19, 2018
February 5, 2018
January 22, 2018
January 8, 2018
December 11, 2017
November 27, 2017
November 13, 2017
October 30, 2017
October 16, 2017
October 2, 2017
September 18, 2017
September 4, 2017
August 21, 2017