GO BEYOND THE CLASSROOM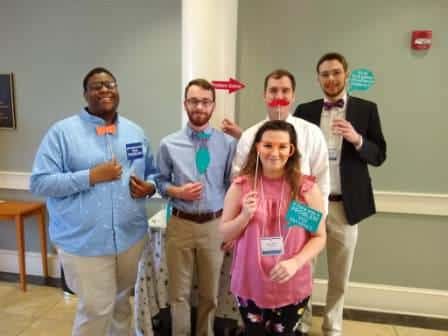 The Department of Mathematics believes that some of the best mathematics is discovered outside of the classroom. The Department sponsors activities and events each year to promote real world learning and inquiry. They are:
MATH CLUB
During  the fall and spring semesters, Math Club generally meets twice a month for talks and recreational math activities. In addition, there are several opportunities throughout the year to travel  and connect with the wider math community.
For more information, see Math Club Advisor Dr. Daniel Scofield.
2019-2020 Officers:
President: Sierra Cartano
Vice-President: Anquan Gamble
Secretary: Harley Collins
Treasurer: Ja'nya Breeden
January 23: Pizza Party
January 30: Summer Research Experience Wrap Up
February 11: Edna's Graduation Party
FM UNDERGRADUATE MATHEMATICS CONFERENCE
 The Spring 2020 Francis Marion Undergraduate Mathematics Conference

The Department of Mathematics at Francis Marion University
is proud to host on 
Friday, March 27, 2020
The 2020 Francis Marion Undergraduate Mathematics Conference
in which undergraduate students are invited to present their research
from 1:00  to 4:30
p.m.
A Plenary Address
delivered by Dr. Jessica Sorrells,
Assistant Professor of Mathematics and Chair of the Mathematics Department, Converse College
MATH IN INDUSTRY SPEAKER SERIES
This series brings speakers in diverse industries that use mathematics in their professions to speak about their work and hold a Q&A dinner with interested students.  For Q&A dinner reservations, email Dr. Ivan Dungan. Funded by a FMU PEAK Grant. 
February 13, 2020
Lecture: 2:30-3:30PM LSF 407B
Dinner (RSVP to Dr. Dungan):  6-7PM 
Speaker:  Alex Lee
Position:  Associate Actuary
Affiliation: Colonial Life and Accident Insurance
November 21, 2019
Lecture: 2:30-3:30PM LSF 407B
Dinner (RSVP to Dr. Dungan): 6-7PM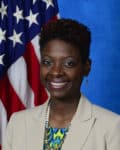 Abstract: Mathematics can be more than just a subject in school; it can be a vast, ever-evolving career. The government is the number one single employer of mathematicians in the country. Many of those mathematicians end up at the National Security Agency, where they find careers in research, information assurance, cryptanalysis, data science, and more. This talk will discuss what NSA does as a whole, give an introduction to the roles of mathematicians at NSA, and illuminate a few sample problems with particular applications in machine learning, artificial intelligence, and statistics.
October 3, 2019
Lecture: 2:30-3:30PM LSF 407B
Dinner (RSVP to Dr. Dungan):  6-7PM 
Speaker:  Dr. Ali Uzun
Position:  Senior Research Scientist
Affiliation:  National Institute of Aerospace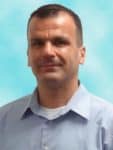 Abstract:  This talk will present the application of applied mathematics to the computational solution of fluid dynamics problems of practical engineering interest. We will first provide an overview of the partial differential equations governing the motion of fluids and present the numerical discretization of the governing equations for the computations. We will then demonstrate the practical application of the computational methods to several problems, all of which involve complex physical phenomena such as turbulence, shocks and massive flow separation. We will also discuss the various issues and challenges encountered in the simulation of complex fluid dynamics problems. Comparisons with the available experimental measurements will be made to assess the predictive capability of the simulations.
April 9, 2020
Lecture: 2:30-3:30PM LSF 407B
Dinner (RSVP to Dr. Dungan): 6-7PM
Speaker:  Tony Wills
Position:  Capital Market Analyst
PEE-DEE REGIONAL HIGH-SCHOOL MATHEMATICS TOURNAMENT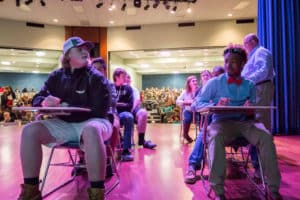 The 43rd Pee-Dee Regional High-School Mathematics Tournament took place on Tuesday, 2019 December 03.
Results for the 43rd Tournament
Questions should be directed to Dr. Damon Scott, current Tournament director.
The 44th Pee-Dee Regional High-School Mathematics Tournament will take place on Tuesday, 2020 December 01.
Past Questions and Champions
KAPPA MU EPSILON: MATHEMATICS HONOR SOCIETY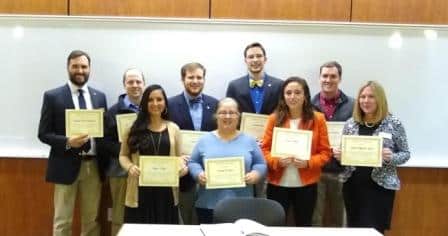 South Carolina Epsilon Chapter

Kappa Mu Epsilon is an honor society in mathematics whose purpose is promoting mathematics among undergraduates. Students of mathematics or related disciplines who are of academic distinction and have achieved professional and scholastic merit are eligible for membership. Francis Marion's chapter of Kappa Mu Epsilon, the South Carolina Epsilon Chapter, was established in March 2005. 
MATH DEPARTMENT EVENTS
Nebraska Conference for Undergraduate Women in Mathematics
Take a weekend trip to the University of Nebraska-Lincoln to attend the Nebraska Conference for Undergraduate Women in Mathematics, an undergraduate math conference dedicated to women. Students will have opportunities to meet other women who share their interests in the mathematical sciences. This is also an opportunities to share any research and listen to research done by fellow undergraduates. Contact Dr. Panza if you are interested in attending. Registration occurs during the first week of October.

January 31- February 2, 2020
Math Jeopardy at Coastal Carolina
Compete in a friendly match of Math Jeopardy and network with students from Coastal Carolina University.
Join us for a parade! Help decorate the float!
MAA Southeastern Section Spring Meeting
Attend the sectional meeting at High Point University in High Point, NC. Compete in Math Jeopardy, participate in the Undergraduate Treasure Hunt, attend talks given by students and faculty, and network with fellow undergraduate math students from other institutions.

Francis Marion Undergraduate Mathematics Conference
Play Math Jeopardy, give and/or attend student talks, and hear a keynote talk given by a well-known mathematician. See Dr. Panza for more information.
FMU Cardboard Boat Regatta
Will it float? We'll need you to help us build a boat for the race.