December 15, 2017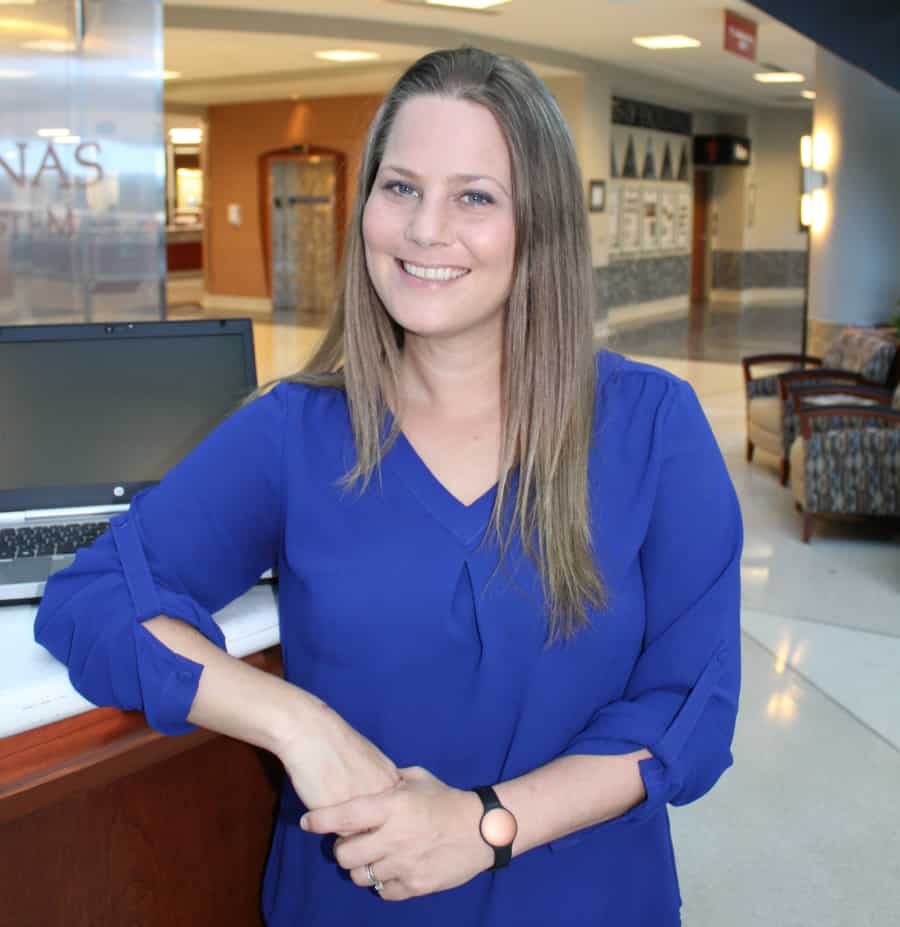 MBA for Health Care execs was the perfect 'next step'
Alums Leslie Herndon and Anna Shirley say FMU's new MBA Health Care Executive Management Degree was the perfect match for their careers.
When it was time to take the next step in their health care careers, Leslie Herndon and Anna Shirley knew exactly where the path would begin.
At their alma mater, Francis Marion University.
Herndon ('04) and Shirley ('04) both returned to FMU to enroll in the University's new Master of Business Administration (MBA) Healthcare Executive Management program.
The two women were among the 309 graduates who marched in Saturday's fall commencement ceremony at FMU.
"There was never any question that I would eventually go back and get my masters," says Herndon, "and I always knew I'd go back to FMU. It's a place I've always loved, always felt comfortable. The icing on the cake was the new program. When they began that program, I knew it was time."
FMU launched the program three years ago as a way to help prepare executives and managers in the health care industry. The online program is a hybrid that combines graduate-level business courses and courses from FMU's advanced practice nursing programs.
Both Herndon and Shirley say the classes associated with health care delivery were particularly enlightening.
Shirley, a data systems manager at Carolinas Hospital in Florence, says, "You're around it, but it's a side of the business you don't really know. That was a great experience for me to be in the class with those professors, and with classmates who were in the (advanced practice) nursing program. There's a tremendous amount of knowledge to gain, and a perspective that I know will be useful."
Says Herndon, "The business courses were great, just like I knew they would be from my undergraduate days. But the health care courses were amazing. I wish I could have taken more of them."
Shirley, whose undergraduate degree was in Management Information Systems (MIS), says she decided several years ago that she liked health care and saw a future there. Discussions with executives at Carolinas convinced that her she needed a graduate level degree to progress. So, she began the arduous task of managing a life, a career and becoming a student again.
"I was a full-time mom, a full-time wife, a full-time employee and a full-time student," says Shirley. "It was a challenge. When I passed my final exam, I definitely did a little happy dance."
Herndon, a Business Administration major at FMU as an undergrad, took a slightly different path. She began her career on the business side of health care at a hospital in Laurinburg, N.C.. While working in that job, she developed an interest in the clinical side of the business and went back to school to obtain a degree in radiation therapy.
She spent a decade delivering care in the Scotland County Cancer Center before deciding she wanted to be involved with patient care in a broader way. She recently took a new position at McLeod Hospital in Florence where she works as neuronavigator, managing individual patients receiving brain cancer and brain lesion treatments.
"It was obvious to me that wherever I was in health care, there was a need for leaders," says Herndon. "You can be a leader, whether you're a manager or in another role. I knew that's what I wanted to do. I don't know where this will take me, but I know that I'll be ready."