April 21, 2021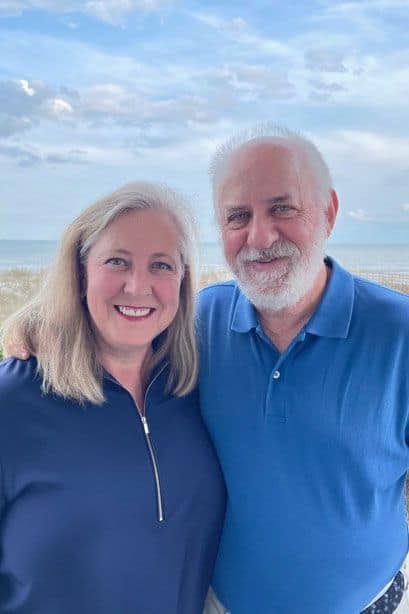 New Rachel Hodges International Fund will enhance study abroad for FMU students
A unique new educational fund created by Rachel Hodges, and her husband, former South Carolina Governor James H. "Jim" Hodges, will help Francis Marion University students expand their horizons and accelerate their personal growth through the magic of the University's study abroad programs.
The Rachel Hodges International Travel Fund was created to honor Rachel Hodges' commitment to education and to support the couple's strong conviction that international travel has the power to shape young minds and change lives.
The fund will assist select FMU students by paying some of expenses incurred while studying abroad, including the cost of travel itself. Preference for the awards will be given to female, first-generation college students from the Pee Dee who would not be able to study abroad if funds were not available.
FMU's International Program Exchange Committee will make awards from the fund in consultation with the Foundation and the FMU Financial Aid Office.
In a joint statement, the Hodges said, "Study abroad is an eye-opening experience that creates more confident and well-rounded students and citizens. Rachel was a first-generation college student who grew up in Hartsville, and we wanted to create an opportunity for young women from the Pee Dee to enjoy the experience of studying abroad. We are pleased to support the great work being done at Francis Marion, and happy for the young women who will benefit from this scholarship."
The Hodges have numerous ties to FMU and to the Pee Dee. Rachel Hodges brought an American Red Cross leadership conference to the university several years ago. Governor Hodges is a long-time supporter of FMU and chair of the University's McNair Committee, which oversees selection of recipients of the McNair Scholarship, FMU's most prestigious academic award. Hodges also holds an honorary doctorate from FMU.
Dr. Fred Carter, FMU's president, lauded the generosity of his long-time friends and praised their commitment to a singular idea.
"Jim and Rachel Hodges are bringing an inspiring vision to life through the creation of this new fund, and at the same time are enhancing a program that's already a vital part of the FMU experience," said Carter. "We've worked diligently during the past two decades to build a strong international program at FMU because it can make such a difference in the lives of our students. Travel is life changing.
"Our faculty understands this dynamic, and our students and families understand it, too," said Carter. "The only hurdle we've ever faced in this area is economics. And now, thanks to the generosity of the Hodges, that hurdle is lower than it was before."
FMU has study-abroad exchange agreements with 11 different universities in six countries. Additionally, groups of FMU students regularly make short-term trips abroad that include study and other enrichment activities.