The Undergraduate Psychology curriculum is designed to prepare the student for tasks needed in the workplace and/or entry into graduate programs. Psychology majors take courses in introductory psychology as well as courses in career planning, research design and statistics, brain and behavior, social psychology and selected courses from experimental, developmental and individual difference core areas.
The Graduate Psychology curriculum offers a Master of Science in Applied Psychology and a Specialist Degree in School Psychology allowing students to become licensed professional counselors (LPCs) or Nationally Certified School Psychologists.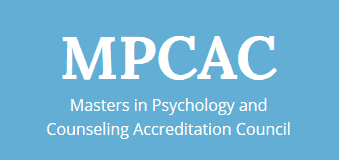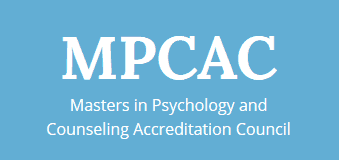 The M.S. in Applied Psychology, Clinical/Counseling is accredited by the Masters in Psychology and Counseling Accreditation Council (MPCAC) for the period of April, 2018 through April, 2020.

The FMU Department of Psychology's Specialist in School Psychology is approved by NASP.

The FMU Department of Psychology's Master of Applied Psychology – Applied Behavior Analysis is approved by the BACB (Behavior Analyst Certification Board).
Latest News
FMU Psychology majors, Ronkeela Jones and Dayna Nyman, recently attended the American Psychology-Law Society conference in Portland, OR. Jones and Nyman have each volunteered in Dr. Shannon Toney Smith's research lab for multiple semesters and collected data for the research study that was presented as a paper at the conference. The research investigated jury instructions and mock juror decision making.
The students were given the opportunity to attend and present research at the conference via a FMU REAL Grant (Ready to Experience Applied Learning) that funded their travel and conference registration fees. While there, Nyman and Jones attended presentations on cutting edge research and issues in the psych and law realm and met renowned experts in the forensic psychology field. Having the additional opportunity to be directly involved with research presented at a national conference was a distinctive experience afforded to few undergraduate students.
Both students expressed enthusiastic appreciation for this opportunity to learn more about concepts discussed in their Forensic Psychology class as well as how these constructs are currently being investigated. Jones is also the 2019 recipient of the L.A. Hoff Psychology Research Award.
Photo caption: Pictured left to right are: Dr. David K. Marcus, Washington State University faculty research collaborator; Madeline Nagel, Washington State University graduate student research collaborator; Dr. Shannon Toney Smith, FMU faculty research mentor; Ronkeela Jones, FMU undergraduate student researcher; Dayna Nyman, FMU undergraduate student researcher.
HISTORY
The Department of Psychology, then called the Department of Psychology, Sociology and Philosophy, was one of the original academic departments at the founding of Francis Marion College in 1970. There were no plans to offer graduate education at FMU until community mental health practitioners expressed interest in advanced training; as a result, the Departments of Psychology and Sociology began in 1976 to offer a sequence of five applied courses termed the "Paraprofessional Option." These programs have grown a great deal since 1976; however, small class sizes, close mentorship, and hands-on training remain a priority. Currently, the Department offers a rigorous undergraduate major in Psychology, as well as graduate degrees in Applied Psychology (Clinical/Counseling), School Psychology and Applied Behavior Analysis.
CONTACT US!
Francis Marion University Department of Psychology
PO BOX 100547
Florence, SC 29502
Phone: (843) 661-1641
Email: psychdesk@fmarion.edu