The Undergraduate Psychology curriculum is designed to prepare the student for tasks needed in the workplace and/or entry into graduate programs. Psychology majors take courses in introductory psychology as well as courses in career planning, research design and statistics, brain and behavior, social psychology and selected courses from experimental, developmental and individual difference core areas.
The Graduate Psychology curriculum offers a Master of Science in Applied Psychology and a Specialist Degree in School Psychology allowing students to become licensed professional counselors (LPCs) or Nationally Certified School Psychologists.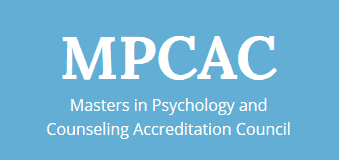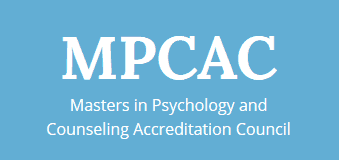 The M.S. in Applied Psychology, Clinical/Counseling is accredited by the Masters in Psychology and Counseling Accreditation Council (MPCAC) for the period of April, 2018 through April, 2020.

The FMU Department of Psychology's Specialist in School Psychology is approved by NASP.

The FMU Department of Psychology's Master of Applied Psychology – Applied Behavior Analysis is approved by the BACB (Behavior Analyst Certification Board).
Latest News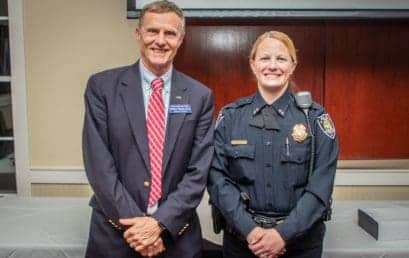 Francis Marion University's Department of Psychology honored Myrtle Beach Chief of Police Amy Prock as the recipient of its 2018 Psychology Alumni of the Year award during the department's annual alumni reception on the University's campus Monday night.
Prock received her Master's of Science in Clinical Psychology from Francis Marion in 2002.
She was named the chief of police for the City of Myrtle Beach in 2017 after serving more than 20 years with the Myrtle Beach Police Department.
Dr. Will Wattles, the chair of Francis Marion's Department of Psychology, said Prock's acumen for community service was apparent as a student.
"She was somebody that was so enjoyable to work with and so conscientious about her work," Wattles said Monday night. "I was so excited and so pleased that my colleagues agreed with me that she should receive this award."
Prock previously graduated from Radford University in 1996, but her experience at Francis Marion continues to impact her career.
"Francis Marion has been something that's been a part of my career because I learned so much," Prock said. "I often say that gaining my master's was not just gaining my master's, but it was adding another tool to my tool belt… It's something that's helped to get me where I am today. It's put me in a position where I feel like I can help my community."
HISTORY
The Department of Psychology, then called the Department of Psychology, Sociology and Philosophy, was one of the original academic departments at the founding of Francis Marion College in 1970. There were no plans to offer graduate education at FMU until community mental health practitioners expressed interest in advanced training; as a result, the Departments of Psychology and Sociology began in 1976 to offer a sequence of five applied courses termed the "Paraprofessional Option." These programs have grown a great deal since 1976; however, small class sizes, close mentorship, and hands-on training remain a priority. Currently, the Department offers a rigorous undergraduate major in Psychology, as well as graduate degrees in Applied Psychology (Clinical/Counseling), School Psychology and Applied Behavior Analysis.
CONTACT US!
Francis Marion University Department of Psychology
PO BOX 100547
Florence, SC 29502
Phone: (843) 661-1641
Email: psychdesk@fmarion.edu