May 3, 2019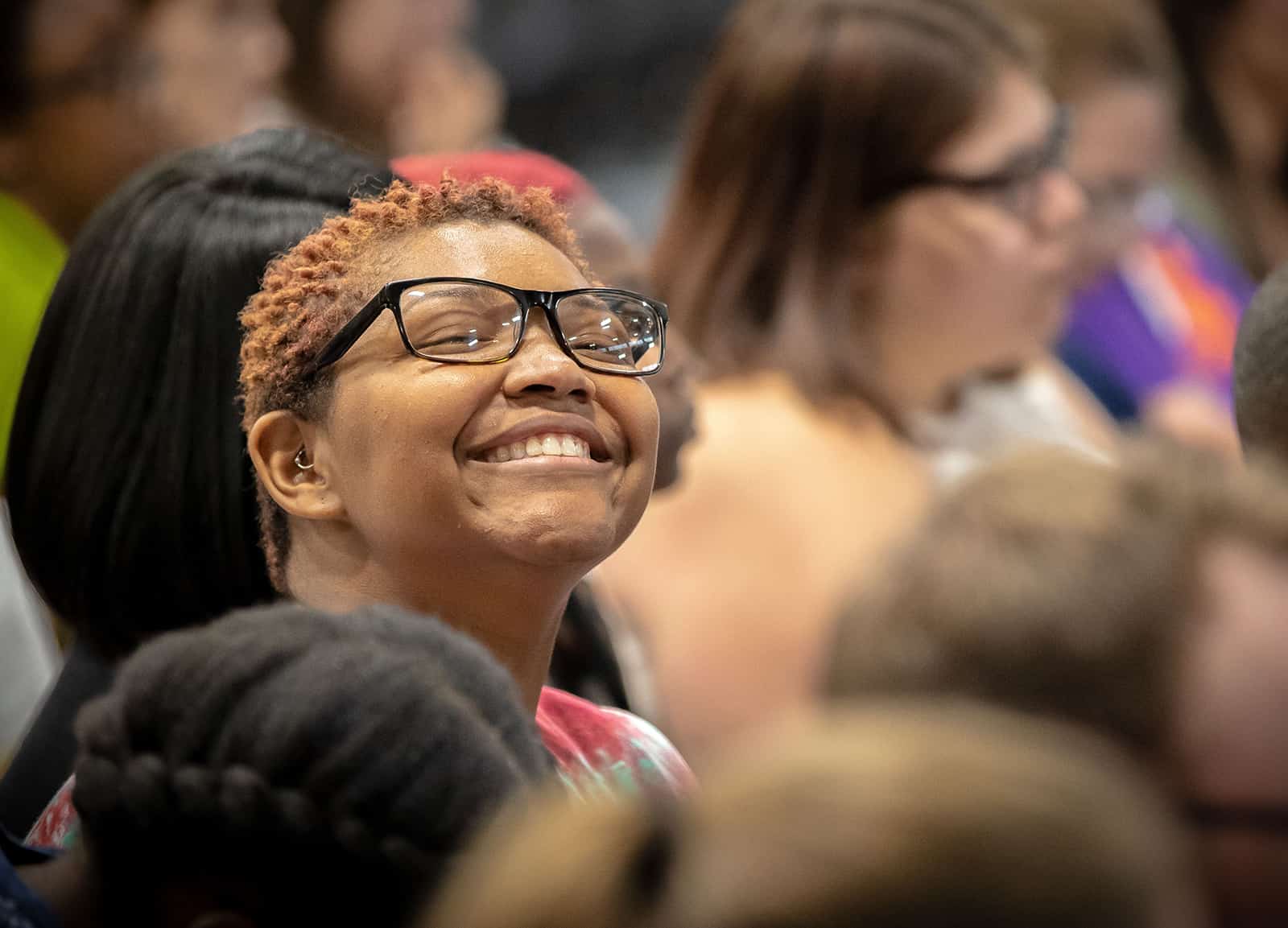 Standing out by reaching out: Graham made her connection at FMU
Connor Graham feels like a regular student at Francis Marion University.
Sometimes her fellow students feel differently. She is their president, after all.
"I was in Waffle House," Conner said, "and an FMU student came up to me and said, 'Oh, my God! You're our student body president? Can I take a selfie with you?'"
"I was like, 'I'm just a student, too!'"
For the past year, Graham has served as the president of FMU's Student Government Association, a role that is less about pseudo-celebrity, and more about leadership and unsung service. But sometimes there is a blend. Graham does a special role, and that can be a useful tool in a student body of some 4,000 students.
"It's a community," she says. "I've been able to make connections."
Graham was making connections long before she was elected president. She's been an orientation leader, a student marshal, and a member of FMU's fast-growing Honors Program. She graduated with both University Honors and Latin Honors at FMU's spring commencement ceremony.
Standing out, once again.
Graham wasn't sure what to make of FMU when she first arrived. Her mother, Connie Montgomery, is an alum. But like a lot of new students, Graham felt a little lost at first.
To find her way, Graham did what she tells every student now to do — dig in and make some connections.
"Students should take advantage of the opportunities they have there," she says. "Reach out, network, and of course, academics come first, but have a good time. Get out of your comfort zone and do things you've never done before."
A biology major, Graham began developing new skills as a researcher, focusing on medicine and environmental microbiology. Her work took her across the country, to conferences in Washington, D.C. to Arizona. Now, it'll take her on to graduate school.
Graham will begin work on her Ph.D. Biomedical Science at the Medical University of South Carolina.
"I feel very prepared for my next step," she says. "I've taken each step, one-by-one, and I've had some amazing professors.
"Our campus is just so supportive of our students… That experience is something that a lot of students don't get to have at larger institutions. That's why I love Francis Marion."