July 16, 2018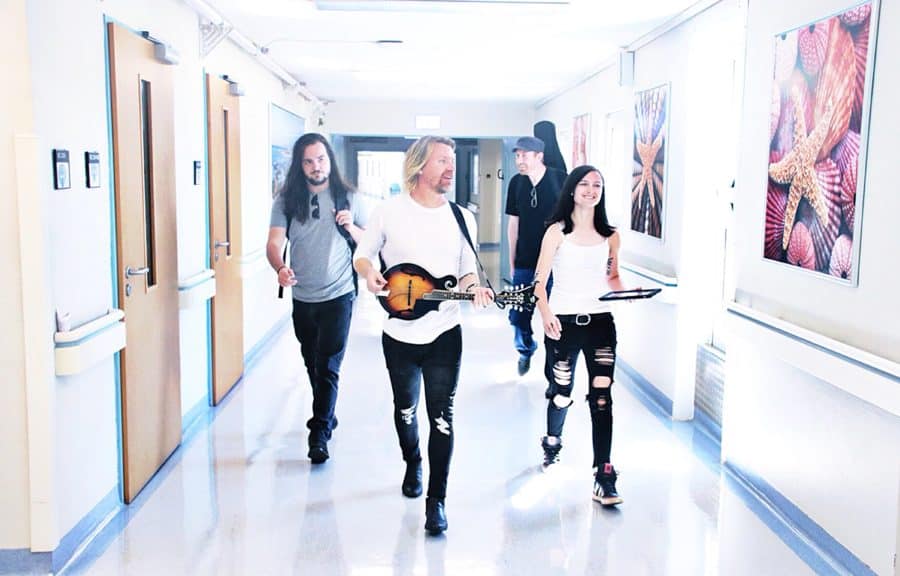 Summer concert tour takes FMU students across Europe
Touring Europe with a rock band. Filming a documentary in London. Working with international entertainers in a myriad of tasks.
Dream of a lifetime?
Nope. It's just a regular summer for two Francis Marion University students.
Music Industry majors Zeb Sowell and Ashley Henry were granted this unique opportunity  by hitching their wagon to Francis Marion Associate Professor of Music Technology Dr. Brandon Goff and his band Willy Pete during its annual trek across the continent's U.S. military installations.
Willy Pete, with Sowell and Henry in tow, played a series of concerts at U.S. military bases, and elsewhere, across Europe. They even performed at the annual Freedom Festival at Ramstein Air Base, opening for country music superstar Rodney Atkins in front of more than 6,000 people. The band finished the summer tour with a unique rooftop concert at the distinguished Hotel Christine in Landstuhl, Germany.
All this is old hat for Goff, a gifted musician and performer, who's been touring with Willy Pete for years. For Sowell and Henry it was something new. The two aspiring musicians performed with the band. Prior to the tour hey also immersed themselves in the busking — street performer — culture of London, creating a documentary based on the interactions between street musicians and their audience. The two students worked as videographers, capturing performances and interviewing musicians and audience members.
"It was a whirlwind trip that saw them interfacing with international professionals of the highest level," Goff says.