May 11, 2021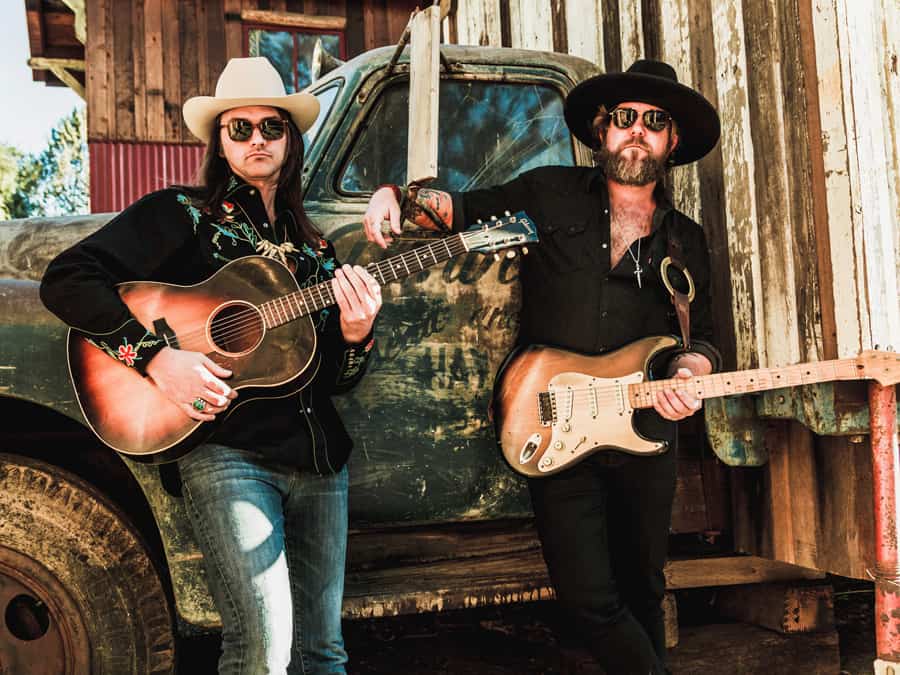 Tickets now available for unique Allman Betts Band 'double concert'
It's last call for tickets for the Allman Betts Band unusual, two-concert stop at the Francis Marion University Performing Arts Center on Thursday, May 27.
Through a special arrangement, the band will perform two nearly identical and complete shows, without intermission, during their Florence stop. The first show will begin at 6:30 p.m., followed by a second show at 9 p.m.
Attendees will be appropriately distanced, and the crowd will be limited to 250 attendees at each show. FMU policies requiring masks will be in effect.
A limited number of tickets are currently available, primarily for the 9 p.m. concert. The Allman Betts Band (ABB) was scheduled to play the PAC prior to the start of the COVID-19 pandemic. 
Tickets purchased then were honored for the May 27 concerts, and those ticket holders have now been issued new tickets allowing the PAC to release the remaining seats.
Because new tickets have been issued, tickets referencing any previous date for the Allman Betts Band at the PAC will not be honored at either concert on May 27.
The remaining tickets are on sale online at www.fmupac.org, or by phone or in person daily, noon to 5 p.m., at the PAC Ticket Office (843-661-4444). The PAC is located at 201 South Dargan Street in downtown Florence.
The Allman Betts Band includes the heirs of some bonafide rock-and-roll royalty — the leaders of the famous Allman Brothers.  Devon Allman and Duane Betts, the sons of hall of famers Gregg Allman and Dickey Betts, have put together a sound and show that is original while at the same time true to Allman-Betts legacy.
The Allman Brothers are a member of the Rock and Roll Hall of Fame and were ranked amongst Rolling Stone magazine's "100 Greatest Artists of All Time." 
The ABB concerts will feature some of the great Allman Brothers songs, as well as their own material.
Allman and Betts are veteran performers with many successes to their credit. They formed the Allman Betts Band in 2018.
ABB's debut album, Down to The River, was released earlier in 2019 to widespread critical acclaim. It highlighted the band's ability to tap into the magic of their rock and roll ancestors with swelteringly smooth solos, molasses-dripped slide guitars, vocals and an unmistakable Southern twang in every note.
ABB's debut was followed up by Bless Your Heart in 2020, a double-album written while touring. The album shines a spotlight on the bonds formed by the band while performing in cities and towns throughout what the band calls "the United States of Americana."
ABB's stop in Florence will be the first major show at the PAC in more than a year.