February 27, 2018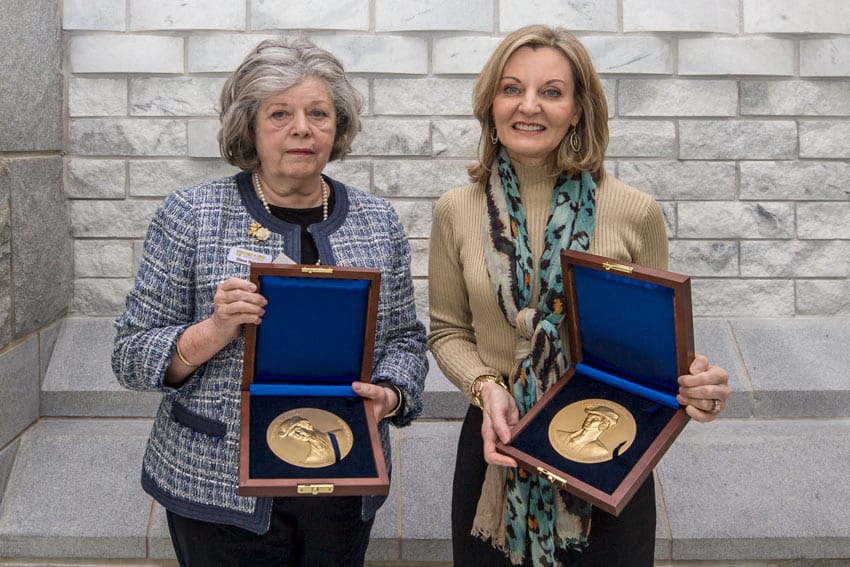 Two Marion Medallions presented by Morning News, FMU
Two venerated members of the Pee Dee region were recognized for their tireless service to the people of the area at the 2018 Marion Medallion awards ceremony on Tuesday, Feb. 27 at the FMU Performing Arts Center.
Medallions were presented to Wilbur Owens "Billy" Powers of HopeHealth and Help 4 Kids.
Powers, CEO of Powers Properties and Construction and the creator of entrepreneurial endeavors such as Powers Properties, Powers Aviation and Price Carolina Aquatech Pools, has long been a stalwart member of the Pee Dee, supporting numerous charitable causes through his WO Powers Foundation.
Help 4 Kids has long been known as one of the most enterprising and effective volunteer organizations in the Florence area, providing meals to food insecure children on weekends. The organization began in 2013 and served 192 children, whereas today, it serves 2,000 children between the ages of 3 and 12 every weekend.
The Marion Medallion is a six-year-old award, sponsored and presented by FMU and the Morning News of Florence. Officials of the two organizations work in partnership in the selection of the recipients. The medallions are awarded on or about Feb. 27—Francis Marion Day — each year.
The medallion is named for General Francis Marion, the revolutionary war leader who led Patriot forces in the Pee Dee Region, who is the namesake of FMU.