February 20, 2020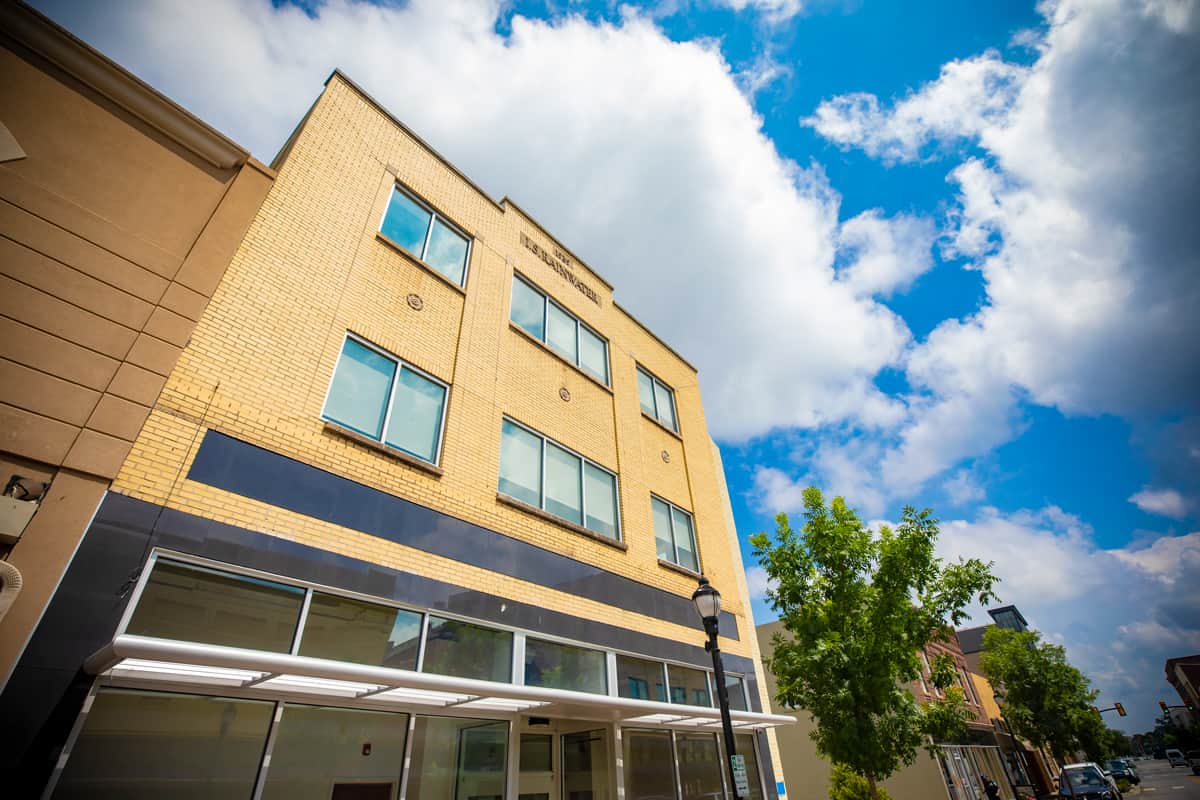 University Place Gallery set to host new juried exhibition
University Place Gallery, Francis Marion University's newest gallery in downtown Florence, will host its newest exhibition beginning on March 10 with the 2020 FMU Juried Student Art Exhibition.
The 2020 FMU Juried Student Art Exhibition will run through April 17. It is free and open to the public, and will conclude with a closing reception for artists, friends and the public on April 17 from 6 to 8 p.m.
The exhibition will feature 21 recent works from 14 Francis Marion University Visual Arts students as selected by artist Adrian Rhodes. A wide variety of media is included in the exhibit, and works range from ceramic sculpture and graphite on paper, to 35mm photography, cyanotype and scenography.
Blood and Honey, an exhibit created by Rhodes, will be displayed in conjunction with the 2020 FMU Juried Student Art Exhibition. 
Juror and featured exhibitor Adrian Rhodes is a painter, printmaker, and installation artist who specializes in reimagining entire gallery spaces through the use of symbolic imagery and bold design aesthetics.
The University Place Gallery is located within FMU's new University Place building, located at 142 N. Dargan Street in the former L.S. Rainwater Building. The almost 17,000-square foot building was gifted to the University by the City of Florence. Renovations were funded through a generous grant from the Drs. Bruce and Lee Foundation.
The renovations updated and modernized the building's infrastructure while retaining its early 20th century character. Original brick walls are exposed, high ceilings are plentiful and many original features have been retained, resulting in a stunning space.
The first floor gallery is expected to become an important addition to the region's visual arts offerings. It will also be available to the public as rental space for events.
FMU's Kelley Center for Business Development will operate its business incubator on the second floor. The third floor houses office space.
University Place Gallery opens on Sept. 3. Gallery hours are Tuesday-Thursday from 11 a.m. to 6 p.m., Friday from 11 a.m. to 7 p.m., and Saturday from 10 a.m. to 3 p.m.
For more information on the 2020 FMU Juried Student Art Exhibition or the gallery, contact University Place Gallery Coordinator Colleen Critcher at ccritcher@fmarion.edu.