August 16, 2019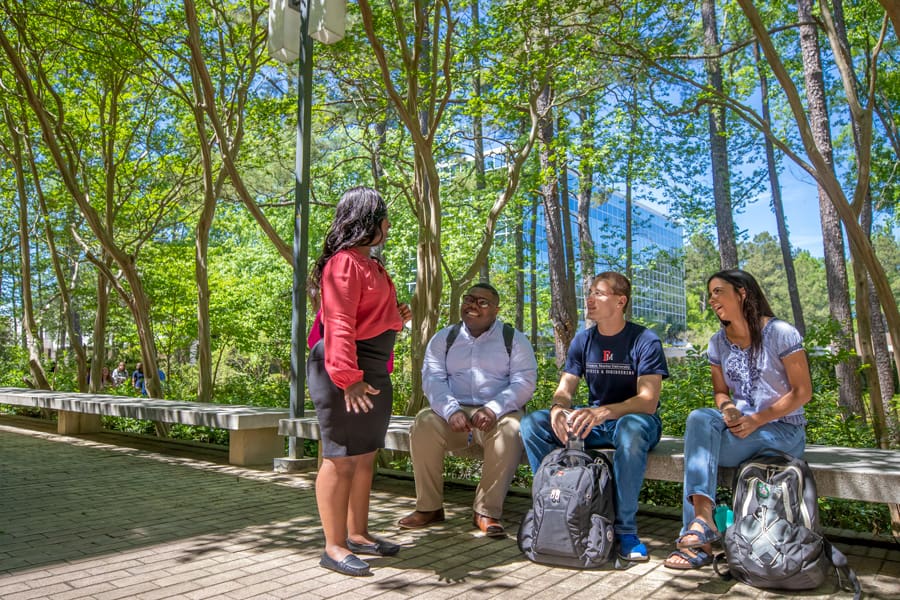 Extended tuition freeze at Francis Marion is possible, Carter says
Francis Marion University President Dr. Fred Carter told the University's board of trustees at the board's August meeting that FMU will remain steadfast in its commitment to making a quality higher education affordable in the years ahead.
Carter did not commit to freezing tuition for a second straight year — FMU was one of just a handful of South Carolina colleges to hold the line on tuition this year — but did allow that a second straight freeze remained a possibility.
"If our good friends in the General Assembly are as supportive as they were this past year, then we'll do everything in the world to hold the line on tuition increases," Carter said. "Why wouldn't we? Providing an extraordinary education at an affordable cost is an essential part of our mission. It's certainly the right thing to do for our students and their families."
Carter's remarks came at the board's regular August meeting on campus. Prior to the meeting the board held its annual retreat, also on campus.
Carter said that while FMU can't guarantee legislative appropriation levels or control every facet of the affordability picture, it will do all it can to enhance accessibility. That means keeping costs down and continuing to raise money for need-based scholarships.
Carter told the trustees that FMU's new First Generation Fund initiative had already raised more than $250,000 in its pre-campaign. Much more is expected.
"Funding education is a two-part process at FMU," said Carter. "We work to control costs and keep tuition down and then raise as many private dollars as possible to support scholarships for those who need it. This approach serves our students well and should continue to do so into the future."
FMU is celebrating its 50th anniversary this year with a series of events and observances. Carter also updated the trustees on those plans. He also offered a review of FMU's five construction projects in progress.