February 3, 2022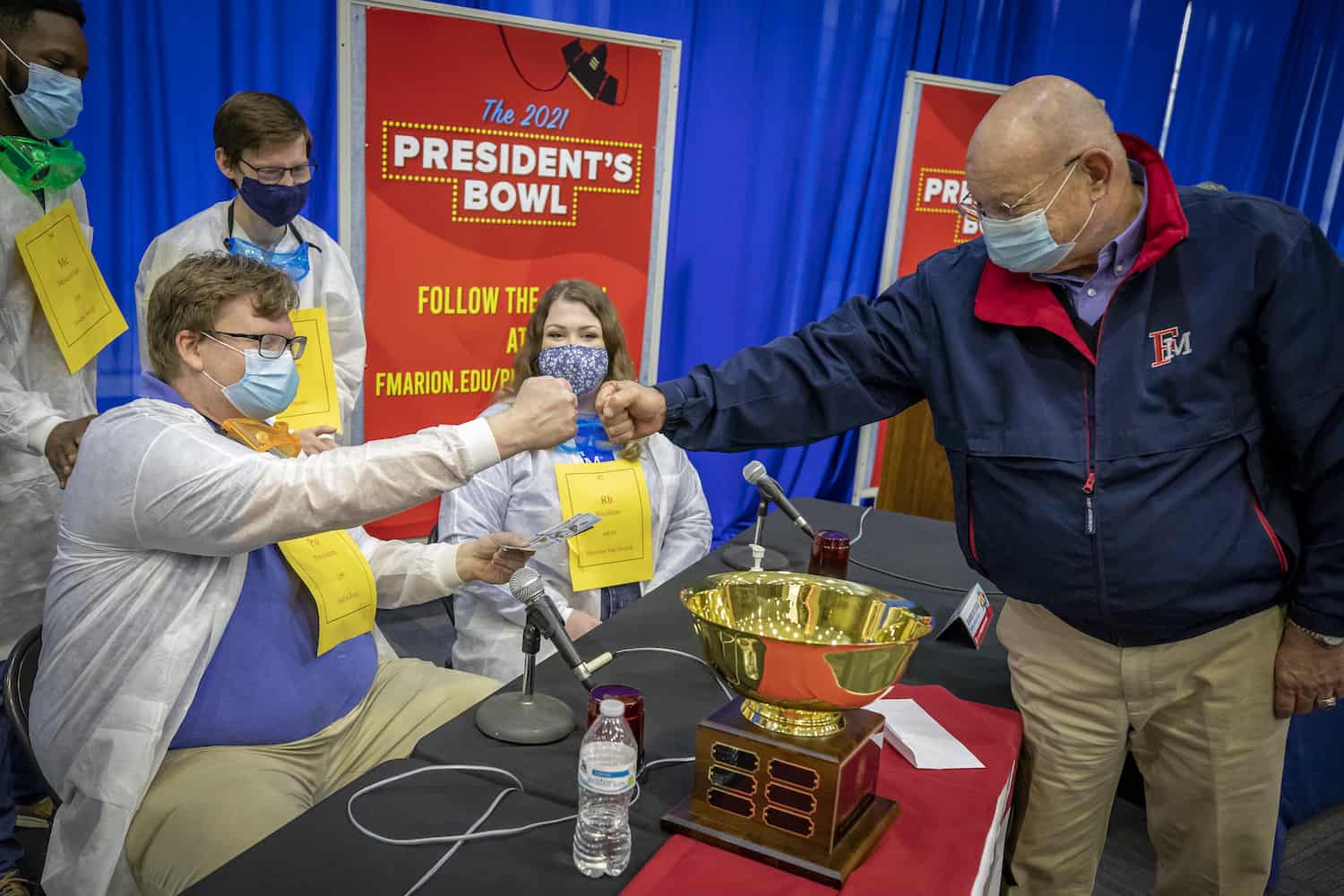 FMU's 2022 President's Bowl boasts largest field ever
The 2022 edition of Francis Marion University's President's Bowl quiz competition will include the largest field in the event's five year history.
The first round of the fiercely competitive competition begins Feb. 7 and will include eighteen teams representing university student organizations, the most ever since the event began. 
The President's Bowl is a staple of the spring semester at FMU and has quickly become a beloved University tradition.
At stake is a grand prize of $2,000 that will be awarded to the winning organization for use towards future campus activities. In addition to the grand prize, runners-up will receive $1,000 to their organization. Semi-finalists collect $250 for their university group. 
The prize money is contributed by private donors. 
The festivities officially began Jan. 31 with a bracket selection ceremony at the Smith University Center commons on FMU's main campus. The names of all 18 teams representing the various FMU student organizations were drawn at random by FMU President Fred Carter and placed into the single elimination tournament bracket. 
The first round of the competition begins February 7 and runs through the championship match on March 1.
The tournament bracket is available at https://www.fmarion.edu/presidentsbowl/. 
President's Bowl Schedule
All rounds begin at 6 pm in the Smith University Center commons. President's Bowl rounds are free and open to the general public. Masks are required in all indoor public spaces at FMU. Matches will take place on the following days:
February 7: Round 1 
February 10: Round 1 
February 15: Round 2 
February 21: Semi-Finals 
March 1: Championship