Welcome Address from the Dean of the School of Health Sciences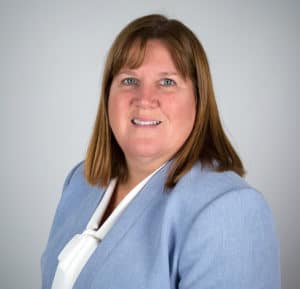 Welcome to the Francis Marion University (FMU) School of Health Sciences, and thank you for visiting our website!  An education in the health sciences is an excellent career choice. The healthcare industry continues to grow as the US population, particularly the elderly population, continues to increase. Healthcare reform mandates access to medical care for all. As these trends continue, the need for health services will grow, in addition to the demand for qualified healthcare providers. It is predicted that career opportunities in healthcare will continue to grow into the foreseeable future. In the Pee Dee region of South Carolina, healthcare providers are in high demand and opportunities exist in a wide variety of settings. The School of Health Sciences is organized into four departments and programs of study including healthcare administration, nursing, physician assistant, and speech language pathology.
Healthcare Administration (HCA) is a multidisciplinary undergraduate program that emphasizes the development of knowledge and skill in healthcare management, leadership, education, research, and practice. Graduates are prepared to advance to leadership roles within healthcare organizations or within their own specific allied health discipline. The Healthcare Administration program has two tracks, the general track for those students with no previous healthcare related degree and the clinical track for those students who have completed an associate's degree in Respiratory Care, Radiologic Technology, Medical Laboratory Technology, or a certified/licensed healthcare discipline deemed applicable.
Nursing is a versatile profession that encompasses many career options and pathways, and the nursing program at FMU can assist you in receiving one of the best Baccalaureate of Science in Nursing (BSN), Master of Science in Nursing (MSN), or Doctor of Nursing Practice (DNP) degrees in South Carolina. The BSN is the sought after degree for nurses because of the scientific knowledge explosions in the field of health and current research that demonstrates that BSN nurses improve patient outcomes (Aiken, 2003). The BSN degree has two track options: pre-licensure nursing and RN-to-BSN. We also offer three graduate Master of Science in Nursing degrees: Family Nurse Practitioner, Nurse Educator, and beginning in the Fall of 2020, Psychiatric Mental Health Nurse Practitioner, as well as a Post-Masters, three-course, Nurse Educator Certificate. The DNP program has two tracks: BSN-to-DNP and MSN-to-DNP. We are eager to tell you about our state-of-the-art nursing programs that are growing every semester. The growth we are experiencing is not only in student population but also in technological resources and innovative curricular design. The nursing faculty at FMU has extensive experience in teaching, and they are all well-versed in active teaching/learning strategies and current nursing practice. The Nursing program offers students excellent clinical sites for practice in area hospitals, out-patient, long-term care, and community facilities. The students, faculty, and staff of the FMU Nursing program pride ourselves on being an integral and vital part of the larger Pee Dee community.
The graduate Physician Assistant (PA) program's mission is to educate excellent primary care physician assistants to become compassionate, ethical, and clinically skillful graduates who are ready to provide healthcare services with personal and professional integrity. Students complete rotations in family medicine, obstetrics and gynecology, pediatrics, psychiatry, emergency medicine, internal medicine – inpatient, internal medicine – outpatient, general surgery, and a clinical elective.
The Speech Language Pathology (SLP) program, which is a graduate degree, seeks to provide a comprehensive academic course of study combined with diverse clinical experiences in order to prepare outstanding allied healthcare professionals capable of providing high quality assessment and treatment for individuals with communication and swallowing disorders. In addition to clinical experiences within healthcare and community settings, students will also gain knowledge and expertise through hands-on experience at the Francis Marion University sponsored speech clinic.
The Health Sciences programs are housed in two beautiful new buildings, with a third building opening in the near future. The Frank B. Lee Nursing Building, which is on the main campus and houses the Healthcare Administration and BSN programs, is fully equipped with a 24-bed skills laboratory, four beautiful classrooms, and conference rooms. The Carter Center for Health Sciences (CCHS), which is in downtown Florence, is home to our high tech mannequins and our interprofessional simulation center, as well as graduate classrooms and meeting spaces. CCHS is home to the graduate nursing, PA, and SLP programs. Opening soon, the Hugh and Jean Leatherman Medical Education Complex will house the SLP program with newly renovated clinic space, with additional health science programs planned for the future. Besides being able to offer students a stimulating learning environment, these spacious educational buildings offer a tranquil space for students to study, socialize, and network. Please come visit and experience the energy, caring, and commitment of the students and faculty for yourself. We know you will want to join us in our mission to promote futuristic, quality care to the population of the Pee Dee region and beyond!
Sincerely,
Dr. Karen Gittings, DNP, RN, CNE, CNEcl, Alumnus CCRN
Dean, School of Health Sciences
Professor of Nursing