Welcome Address from the Dean of the School of Health Sciences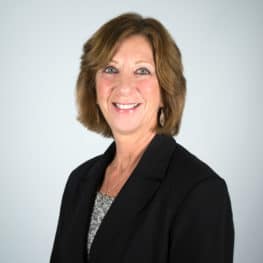 Welcome to the School of Health Sciences at Francis Marion University (FMU), and thank you for visiting our website! An education in health sciences has many excellent career choices because it is predicted that the jobs in health sciences will continue to grow significantly in the future. FMU is committed to educating students for a variety of needed health professions including Healthcare Administration, Nursing, Physician Assistants, and Speech-Language Pathology. The Health Sciences faculty are experts in academia, as well as current clinical practice. FMU has wonderful practice partners in the Pee Dee region and state. Students receive the best of two worlds, excellent classroom/online instruction and state-of-the art clinical experiences.
The faculty in the School of Health Sciences are committed to excellent education and our graduates are sought after by many practice partners. The School of Health Sciences uses a holistic admissions process that considers many student attributes. We provide educational resources and support that culminate in graduates who have received a wonderful educational opportunity.
Students can choose undergraduate courses of study in Healthcare Administration or Nursing. Both undergraduate programs are located in the Frank B. Lee Nursing Building (2006) on campus that houses four beautiful classrooms, an auditorium, and a 24-bed skills laboratory as well as study space. The graduate nursing programs [MSN/Family Nurse Practitioner (FNP), MSN/Nurse Educator, Post-Masters Nursing Educator Certificate, and the Doctor of Nursing Practice (DNP)] are located in a new (2016) building in downtown Florence (200 W. Evans St.) that has spacious classrooms, an interprofessional simulation laboratory, and community space.
Feel free to contact us. We are eager to tell you about our state-of-the-art healthcare programs that are growing every semester. The growth we are experiencing is not only in student population but also in technological resources and innovative curricular design. The FMU School of Health Sciences faculty have extensive experience in teaching, and they are all well-versed in active teaching/learning strategies and current practice.
Besides being able to offer students a stimulating learning environment, the FMU School of Health Sciences programs provide tranquil space for students to study, socialize, and network. Please come and visit to experience the energy, caring, and commitment of the students and faculty for yourself. We know you will want to join us in our mission to promote futuristic, quality care to the population of the Pee Dee region and beyond!
Sincerely,
Dr. Ruth Wittmann-Price, PhD, RN, CNE, CNE®cl, CHSE, ANEF, FAAN
Dean, School of Health Sciences
Director, Healthcare Administration
Professor of Nursing