Past & Current Clients.
The staff at the Kelley Center for Economic Development provide technical assistance to incubator clients in the area of business plan development, resource identification, and other business services. The business incubator is designed to provide in-depth support with overcoming business obstacles, improving competitive advantage, achieving desired goals, opportunities for networking, and improving visibility. Read more about the FMU Incubation Program service offerings and qualifications for acceptance.
Current and Past Clients Enrolled in the FMU Incubator Program
504 Residences, LLC
504 Residences, LLC is a commercial residential property that will provide three units for lease located at 504 Graham Street, Florence, SC. The property will provide housing for transitional or temporary employment situations such as traveling nurses as well as corporate staff. 504 Residences, LLC is owned and managed by Gloria "Jackie" Thomas and George Spriggs, Jr.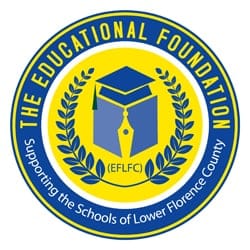 Education Foundation of Lower Florence County
Jamie Daniels is a retired Management Consultant with a background in engineering and behavior change technologies. A native of Lake City and graduate of Florence schools, he also graduated from the U.S. Military Academy (BS in engineering) and from the University of Florida (MA in Romance Languages). Jamie has headed the Educational Foundation since 2014.
The Foundation's mission is to promote literacy and numeracy in students. They are data driven in their search for more effective ways to promote student learning. Their approach is to find innovative methodologies and practices, run pilot programs to validate their effectiveness and introduce these to Florence schools.
Email: info@flo3foundation.org
Phone: 404-386-8509
Website: www.flo3foundation.org
Location: The Continuum, 208 W Main Street, Lake City, SC 29560

Influence Digital Agency, LLC
Influence Digital Agency is made up of knowledgeable and experienced marketing professionals, they explore unique opportunities to allow clients to utilize available online platforms when promoting their products or services.
Founder Lance Lewis and Sales Director Josh Richardson both started their careers in the same field. Richardson later moved to digital marketing, while Lewis opted to stay in traditional media. This allowed them to focus on their respective areas of expertise and see how the online landscape works from different perspectives. Influence Digital can help clients leverage their strengths and thrive in the competitive and ever-changing digital landscape.
Email: info@influencedigitalagency.com
Phone: 843-990-4647
Website: www.InfluenceDigitalAgency.com
Location: 142 N Dargan Street, Florence, SC 29506, Office 204

Little Sapiens, LLC
Little Sapiens, LLC was founded by Dr. Shayna Wrighten who has a passion for science and a belief that learning is for all ages. She is the author of "From Axon to Zebrafish…The ABCs of Neuroscience", a fun board book for infants and toddlers, where it introduces them to terms related to the human nervous system. In addition to her board book, Shayna has also written an accompanying adult guide that gives caregivers ideas for interactive ways to read the board book with their young children.
Email: info@little-sapiens.com
Website: www.little-sapiens.com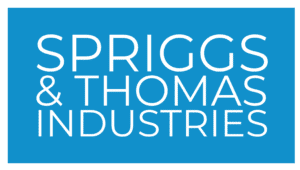 Spriggs and Thomas Industries, LLC
Spriggs and Thomas is a start-up consulting firm specializing in assisting businesses in determining how implement sustainability practices, establish a net zero carbon footprint, and meet/maintain regulatory compliance with environmental standards. The principals are undergoing Well Certification from the International Well Building Institute.
Email: tommie@spriggsthomas.com
Phone: 301-717-0168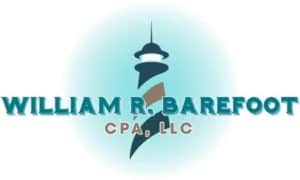 William R. Barefoot CPA, LLC
William R. Barefoot CPA, LLC offers actionable and affordable accounting, advisory, and QuickBooks consulting services for various small business industries in the Pee Dee.
William, owner of William R. Barefoot CPA, is a graduate of the University of North Carolina at Wilmington and is a certified public accountant in the State of South Carolina. He has extensive experience working with small to midsize businesses and not-for-profit organizations with general accounting and accounting application support. He also has experience with financial analysis, business advisory services, income tax planning and compliance.
Email: wbarefoot@wrbarefootcpa.com
Phone: 843-823-3602
Website: www.wrbarefootcpa.com
Location: 142 N Dargan Street, Florence, SC 29506, Office 208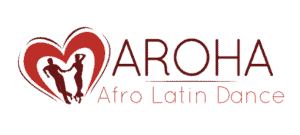 Aroha Afro Latin Dance, LLC
Since 2016, Aroha Afro Latin Dance has provided a positive space for those who desire to participate in the art of dance while enjoying a fun and memorable learning experience. Lessons include Salsa, Bachata, Kizomba, Cumbia and Merengue.
The founder of Aroha Arts Collective and Aroha Afro Latin Dance, Adalia Ellis-Aroha, is from South Carolina and has been dancing since she was a child. As a young adult, she traveled the world and it was during her travels that she honed her skills as a Latin Dancer and became a certified instructor under the tutelage of Son, Na-Ri of SalsaIn Academy in Seoul, South Korea. While in Seoul, she also partnered with MIZY, a UNESCO foundation, and facilitated and directed a program called "HipHopucation". This program followed the roots of modern day Hip-Hop from Africa to present day.
Today, Adalia continues to be dedicated to the skill and craft of dance instruction which is reflected in the efforts she has made to learn from those who are "Masters" in their respective dance genres.
Email: aroha.ald@gmail.com
Phone: 843-304-2034
Website: www.ArohaAfroLatinDance.com
Brown's Clean Team, LLC
Brown's Clean Team, LLC, is dedicated to providing exceptional commercial cleaning and custodial services.
Email: BrownRachel100@yahoo.com
Phone: 843-939-3339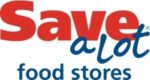 Elijah Craig and Associates, LLC
Tim Waters entered the FMU Incubator Program with the desire to develop an independent grocery store in the Downtown Florence market that would meet the needs of many locals whom reside in that area. The concept of a grocery store within the designated food desert was determined to be a viable business option.
Tim has had extensive experience in entrepreneurial ventures and has been an avid community activist. With the need to have supportive services and a brand that understands the needs of the identified market, Save A Lot was the ideal partner for the development of the downtown grocery store. Save A Lot is a community discount grocery store corporation that proudly offers affordable fresh meat and quality produce.
Email: TWaters003@gmail.com
Phone: 843-472-7463
Location: 310 N Dargan Street, Florence, SC 29501

FAC Healthcare Resources, LLC
FAC Healthcare Resources is a resource provider focused on educating nurses in the effective care of non-blood management patients.
Fran Caldwell is a Registered Nurse with more than 45 years of experience in nursing, including Directorship of the Cancer Unit, Nursing Administrative Supervisor and Manager of the Blood Conservation Program at McLeod Regional Medical Center in Florence, SC. Since 2011, she has been a Certified Health and Wellness Coach.
For the past 18 years she has continued to develop her skills in the area of caring for patients who request non-blood management. There was a need for nurses to be knowledgeable about this diverse group of patients, therefore FAC Healthcare Resources, LLC was established. Currently Fran, Owner/Facilitator, focuses in the area of consulting and training nurses to effectively care for patients that do not want to accept blood in their care.
Email: FAChealthcare@gmail.com
Phone: 843-260-2526

Force Electrical, LLC
Force Electrical is raising the standards of residential and commercial service and commercial construction in the Pee Dee region. Their mission is to provide superior craftsmanship and great customer satisfaction at a fair and affordable rate. The company believes in employing young minds as well as seasoned electricians to deliver customers with the best possible solutions for their needs.
Steve Glass is the founder of Force Electrical and has been in the electrical field for over 20 years. Prior to starting his company, he was a lead supervisor for other electrical companies. Steven has serviced many residential and commercial jobs which has enabled him to become the expert that he is in the Electrical Industry.
Email: forceelectricalllc@gmail.com
Phone: 843-468-7256
Website: www.ForceElectricalLLC.com

Goodlife Fitness CPR, LLC
Goodlife Fitness offers effective, high intensity and high-performance workout training. They specialize in pushing people to peak fitness and bringing life back into fitness. Workouts are held both in studio and virtually, providing creative workouts for all fitness levels. Their services include, group, virtual, and personal training.
Email: herbertgoodman@goodlifefitnesscpr.com
Phone: 803-250-1627
Website: www.goodlifefitnesscpr.com
Location:400 E South Village Blvd., Florence, SC 29505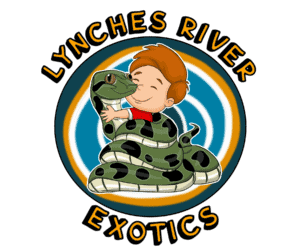 Lynches River Exotics, LLC
Todd Mills, owner of Lynches River Exotics, grew up in Effingham, SC along the well-known Lynches River. For the past 25 years he has had a passion for keeping a variety of different types of animals, but especially snakes. Todd is aware of the importance of the conservation of snakes and the education about these reptiles, which is why he recently turned his hobby into a business.
Lynches River Exotics plans to breed and provide a variety of rare Pythons, Boas, and Colubrid to individuals looking to add unique reptiles to their collection or just looking for an exclusive pet to admire. Lynches River Exotics currently houses an exceptional collection of paired snakes that will be cared for and bred to sell in-person and online in the future. Also, the company plans to offer educational seminars geared toward educating youth about snakes and the importance they play in the ecosystem.
Email: lynchesriverexotics@gmail.com
Website: www.facebook.com/Lynches-River-Exotics-101477002189331
Next Phase Development, LLC
Next Phase Development (NPD) provides support to nonprofits and small business in search of meeting the needs of their community and finding structure. The property is centrally located in downtown Lake City, SC and offers office spaces, resources and meeting areas for small businesses, nonprofits and individuals striving to provide resources to their community and surrounding areas.
Email: yvet20@yahoo.com
Phone: 843-687-4493
Location: 130 South McAllister Street, Lake City, SC

Our Moral Imperative, LLC
Adalia Ellis-Aroha, the Director of Aroha Arts Collective; founder of the Convergence Symposium, an arts and social action initiative; and Francis Marion University professor combined her expertise and years of grassroots social activism to create a unique program for the white community. Using her master's in teaching and 20+ years combined as an educator, she has crafted a scaffolded 7-week program that balances inquiry, reflection, and self-transformation.
Email: ArohaArtsCollective@gmail.com
Phone: 843-304-2034
Website: www.arohaartscollective.com/cyclebreaker
Positive Intentions, LLC
Owner and Creator of Positive Intentions, Jim Holder, is a graduate of the Masters Counseling Program at West Virginia University, Morgantown, WV. He is a counselor, author, consultant and trainer in private practice. Jim has 40 years of experience in the delivery and development of treatment and prevention services. His publications Perceptual Adjustment Therapy, Sobriety Enhancement workbook, and The FACE Screening pamphlet.
In the past few years his international trainings have been with ICASSI in Ireland, England, The Netherlands, and in Romania, where his book and DVD's have been translated into Romanian, and with the SC Society of Adlerian Psychology. His most recent training, "The science of therapy, the science of change", was with AHEC, McLeod Regional Medical Center, Florence, SC.
Jim Holder, through Positive Intentions, LLC, is in the business of finding the silver lining for the betterment of people's lives. Whether in a therapeutic counseling session or in the training of like-minded helping professionals, the goal is the discovery of guiding beliefs and positive intentions for problematic behaviors.
Email: RoseH66@aol.com
Phone: 843-621-0791
Website: www.PositiveIntentions.org
Project Addie
Project Addie is currently a feasibility project that is eager to bring a fun, relaxing, and unique entertainment concept to the city of Florence that is family and pet friendly. More details to come later.
Email: Kyle.Srimoungchanh@gmail.com
Phone: 843-758-0015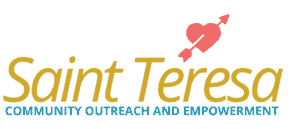 Saint Teresa Community Outreach and Empowerment (STCOE)
The mission of Saint Teresa Community Outreach and Empowerment is to cultivate and preserve the African American history of Lake City and Surrounding areas through outreach programs and activities that seek to engage, empower, and create systemic change.
Dr. Terrie Gaskins-Bryant, the brainchild of STCOE, implemented and developed a local literacy center in Lake City, SC, for her master's thesis in 2005. Realizing that there was limited genealogy of local African American history present in the local library and other societies, she amended her mission statement to begin work on cultivating and preserving Lake City's own African American history in 2021. Dr. Gaskins-Bryant recently conducted Lake City's first African American Oral Histories Project which is being digitized at the SC State Library. Other African American educational programs and activities are in the planning stages.
Email: info@saintteresacoe.org
Phone: 843-598-0250
Website: www.saintteresacoe.org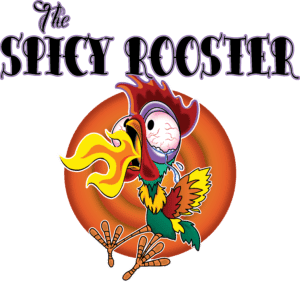 The Spicy Rooster, LLC
The Spicy Rooster, LLC is a mobile food truck business with a blend of Mexican and American street food with a spicy touch. The menu includes nachos, tacos, quesadillas, sides, and dessert tacos, along with fresh salsa and guacamole. Their tacos & burritos are made with mouthwatering marinated meats, fresh homemade salsas, and grilled tortillas. They plan to primarily be parked at Eats on the Creek serving hungry folks in Florence, SC.
The owners, Todd Mills and Cady Payne, have been in the restaurant business for a combined 30+ years. They both have a passion for delicious, exciting, and good quality food. With their food truck they believe in using the freshest ingredients possible. Both being inspired by the robust flavors that Mexican cuisine has to offer, their dream is to provide customers with familiar American street food with a creative Mexican influenced twist.
Email: thespicyroosterllc@gmail.com
Website: www.facebook.com/TheSpicyRooster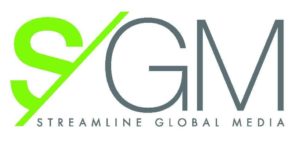 Streamline Global Media, LLC
Streamline Global Media is dedicated to delivering creative advertising, marketing and public relations solutions. Streamline Global Media customizes each solution to meet the specific and individual needs of their clients in the areas of radio and TV ad placement, video production, and print design.
Kassandra Brown is a 1993 graduate of Morris College with a Bachelors of Fine Arts Degree with a concentration in Mass Communications and is also the founder of the advertising agency, Streamline Global Media. She started her career with WPDE TV 15 where her focus was in Marketing and Sales.  After leaving WPDE she continued her career in Marketing and Sales at CableVantage / WIS Florence.
Kassandra has over 20 years of experience in the Marketing and Advertising industry that she gained from her past endeavors including a previous partnership in an advertising agency called Media Horizons Advertising, founded by her and a colleague. Today with her new endeavor, Streamline Global Media, Kassandra continues to help clients achieve their advertising goals through Marketing, PR, Media Placement and Media Branding. Where her mission for Streamline Global Media is to "Make Advertising Solutions Simple."
Email: Info@StreamlineGlobalMedia.com
Phone: 843-409-2427
Website: www.StreamlineGlobalMedia.com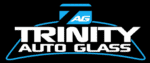 Trinity Auto Glass, LLC
Owner, Brian Hatchell has 16 years of collective experience in the glass cutting/installation and auto glass industry, with 5 years in ADAS experience. He has held several positions including glass glazer and sub-contractor for various auto glass companies throughout South Carolina and Florida.
Trinity Auto Glass is the former name of the business started by Chip Hatchell, Brian Hatchell's brother, in 2005. In 2019, Chip Hatchell suffered a debilitating stroke that resulted in him closing Trinity Auto Glass after operating for 15 years. In October 2020, Brian Hatchell, decided to re-establish Trinity Auto Glass to honor his brother's legacy as well as to establish an auto glass business that provides mobile and on-site services that will rival its two competitors on both service, expertise, and quality.
Email: trinity.autoglass@yahoo.com
Website: trinityautoglass.com
Phone: 843-618-2016
Location: 1231 S Irby Street, Florence, SC

Swamp Fox Security, LLC
Annette Davis-Cantey, is the first African-American-female-owned security company in South Carolina. Her company, Swamp Fox Security, provides armed security for businesses, industry, events such as graduations, reunions, parties and sporting events. Before starting her business, Annette, worked for various security firms for 15 years and holds a degree in Criminal Justice.
Phone: 803-260-0954

TNT Rehab Consulting Services, LLC
TNT Rehab Consulting Services, LLC (TNTRCS) is a minority, women, and veteran-owned company. The President and principal of TNTRCS is Architect Tommie N. Thomas who has more than 35 years of experience in the industry. In addition to his private practice, he spent 30 years as a government architect and project manager for the Department of Agriculture and the Department of Homeland Security.
Gloria 'Jackie' Thomas, PMP, is a partner in the company and serves as Senior Vice-President and Operations Manager. She has a strong and successful history in project management for Verizon, a Fortune 500 communications company. Subsequent training and study in construction management has enabled her to transition to provide effective process management in support of the company's operation.
Jackie and Tommie love Florence and both are greatly inspired by the robust revitalization taking place. They see an opportunity to use their skills and acumen to contribute to this coming success story.  They will also pursue architectural, engineering and construction related projects within the city, county and state levels.
Email: Tommie@TNTRCS.com
Phone: 240-257-2012
Location: 1901 W Evans Street, #5688, Florence, SC 29501
Website: www.TNTRCS.com
The Cockfield House, LLC
The Cockfield House will offer Airbnb services in a dynamic turn of the century two-story farmhouse built and owned in 1905 by Mr. P. D. Cockfield, located in Lake City, SC. The house has ten rooms, all of which feature historic fireplaces that were used during that time for heating and cooking.
The Airbnb idea is the brainchild of the owner, Dr. Terrie Gaskins-Bryant. Terrie is a recent graduate from Nova Southeastern University with a Doctors in Education. She brings over 25 years of experience working as a civil servant for the Federal Government as well as experience in business management and educational services.
Terrie believes in taking pride in their community and preserving the architectural fabric, while creating a family friendly location for visitors to enjoy.
Email: Bryant107@frontier.com
Phone: 843-598-0250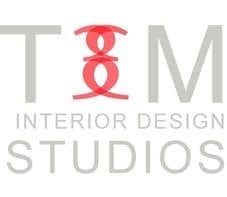 T3M Studios, LLC
T3M Studios is a dynamic team driven by the need for a local interior design firm in the Pee Dee with the vision and talent necessary to complete both large and moderate projects. ​They bring rich and diverse experiences from having worked with industry-leading architectural and design firms.  They offer a full range of interior design and project management services to clients.
Owner and Principal Lead Interior Designer, Tracey Manuel, received her Bachelor of Interior Design and Minor of Studio Fine Arts at Louisiana State University. As an award winning interior designer, Tracy is excited to be part of the renaissance of the Florence, SC business community.
Email: tracy.manuel@t3mstudios.com
Phone: 225-402-8401
Website: www.T3MStudios.com
Unlimited Transformations, LLC
Unlimited Transformations is an agency that provides services that address youth, education, and program development. They provide the tools and strategies that youth advisors, educators, and nonprofits need to reach their desired goals. It is a company that is driven to shifting the mind and motivating towards higher success by helping individuals and organizations identify and release their full potential. The company offers several service categories such as workshops, training, curriculum for youth development, project management, and onsite/remote coaching.
Email: yvet20@yahoo.com
Phone: 843-687-4493
Location: 130 S McAllister Street, Lake City, SC

Zapz Mobile Laser Tag, LLC
Zapz Mobile Laser Tag can transform your yard, gymnasium, park, or whatever space you can dream up into a laser tag arena full of barriers for hours of fun. All the needed equipment will be brought straight to you so you can host an unforgettable event. 
Email: Jerry.Roth@ZapzFunZone.com
Phone: 843-615-6747
Website: www.ZapzFunZone.com
Contact Us.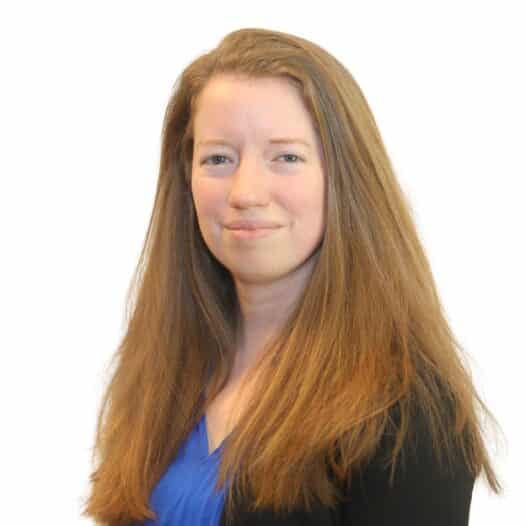 Executive Director of the Kelley Center for Economic Development
Office: Univ 207
Phone: 843-661-4606
Rachel.Lane@fmarion.edu