Incubator Program Clients
The staff at the Kelley Center for Economic Development provide technical assistance to incubator clients in the area of business plan development, resource identification, and other business services. The business incubator is designed to provide in-depth support with overcoming business obstacles, improving competitive advantage, achieving desired goals, opportunities for networking, and improving visibility.
Click here to read more about the FMU Incubation Program service offerings and qualifications for acceptance.
Below is a list of the Active and Post-Launch FMU Incubator Program Clients in which the Kelley Center currently/ previously fostered.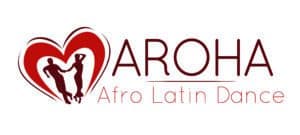 Aroha Afro Latin Dance, LLC
Since 2016, Aroha Afro Latin Dance has provided a positive space for those who desire to participate in the art of dance while enjoying a fun and memorable learning experience. Lessons include Salsa, Bachata, Kizomba, Cumbia and Merengue.
The founder of Aroha Arts Collective and Aroha Afro Latin Dance, Adalia Ellis-Aroha, is from South Carolina and has been dancing since she was a child. As a young adult, she traveled the world and it was during her travels that she honed her skills as a Latin Dancer and became a certified instructor under the tutelage of Son, Na-Ri of SalsaIn Academy in Seoul, South Korea. While in Seoul, she also partnered with MIZY, a UNESCO foundation, and facilitated and directed a program called "HipHopucation". This program followed the roots of modern day Hip-Hop from Africa to present day.
Today, Adalia continues to be dedicated to the skill and craft of dance instruction which is reflected in the efforts she has made to learn from those who are "Masters" in their respective dance genres.
Email: ArohaArtsCollective@gmail.com
Phone: 843-304-2034
Office Location: University Place, 142 North Dargan Street, Florence, South Carolina 29506, Suite 204
Website: www.ArohaAfroLatinDance.com

Force Electrical, LLC
Force Electrical is raising the standards of residential and commercial service and commercial construction in the Pee Dee region. Their mission is to provide superior craftsmanship and great customer satisfaction at a fair and affordable rate. The company believes in employing young minds as well as seasoned electricians to deliver customers with the best possible solutions for their needs.
Steve Glass is the founder of Force Electrical and has been in the electrical field for over 20 years. Prior to starting his company, he was a lead supervisor for other electrical companies. Steven has serviced many residential and commercial jobs which has enabled him to become the expert that he is in the Electrical Industry.
Email: ForceElectricalLLC@gmail.com
Phone: 843-468-7256
Office Location: University Place, 142 North Dargan Street, Florence, South Carolina 29506, Suite 208
Website: www.ForceElectricalLLC.com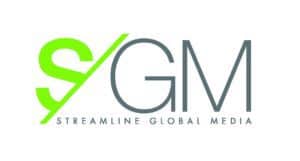 Streamline Global Media, LLC
Streamline Global Media is dedicated to delivering creative advertising, marketing and public relations solutions. Streamline Global Media customizes each solution to meet the specific and individual needs of their clients in the areas of radio and TV ad placement, video production, and print design.
Kassandra Brown is a 1993 graduate of Morris College with a Bachelors of Fine Arts Degree with a concentration in Mass Communications and is also the founder of the advertising agency, Streamline Global Media. She started her career with WPDE TV 15 where her focus was in Marketing and Sales.  After leaving WPDE she continued her career in Marketing and Sales at CableVantage / WIS Florence.
Kassandra has over 20 years of experience in the Marketing and Advertising industry that she gained from her past endeavors including a previous partnership in an advertising agency called Media Horizons Advertising, founded by her and a colleague. Today with her new endeavor, Streamline Global Media, Kassandra continues to help clients achieve their advertising goals through Marketing, PR, Media Placement and Media Branding. Where her mission for Streamline Global Media is to "Make Advertising Solutions Simple."
Email: Info@StreamlineGlobalMedia.com
Phone: 843-409-2427
Office Location: The Continuum, 208 West Main Street, Lake City, South Carolina 29560
Website: www.StreamlineGlobalMedia.com
The Cockfield House, LLC
The Cockfield House will offer AirBnb services in a dynamic turn of the century two-story farm house built and owned in 1905 by Mr. P. D. Cockfield, located in Lake City, SC. The house has ten rooms, all of which feature historic fireplaces that were used during that time period for heating and cooking.
The Airbnb idea is the brainchild of the owners Sherman Gaskins and Dr. Terrie Gaskins-Bryant. Sherman brings over 50 years of experience as a general contractor with a focus on construction management and job placement services. Terrie is a recent graduate from Nova Southeastern University with a doctor's in Education. Terrie brings over 25 years of experience working as a civil servant for the Federal Government as well as experience in business management and educational services.
Terrie and Sherman believe in taking pride in their community and preserving the architectural fabric, while creating a family friendly location for visitors to enjoy.
Email: Bryant107@frontier.com
Phone: 843-598-0250
Office Location: The Continuum, 208 West Main Street, Lake City, South Carolina 29560
Next Phase Development, LLC
Next Phase Development (NPD) is an agency that provides services that address youth, education, and program development. They provide the tools and strategies that youth advisors, educators, and nonprofits need to reach their desired goals. It is a company that is driven to shifting the mind and motivating towards higher success by helping individuals and organizations identify and release their full potential. NPD offers several service categories such as workshops, training, curriculum for youth development, project management, and onsite/remote coaching.
NPD also provides support to nonprofits and small business in search of meeting the needs of their community and finding structure. The property is centrally located in downtown Lake City, SC and offers office spaces, resources and meeting areas for small businesses, nonprofits and individuals striving to provide resources to their community and surrounding areas.
Email: yvet20@yahoo.com
Phone: 843-687-4493
Office Location: The Continuum, 208 West Main Street, Lake City, South Carolina 29560

Zapz Mobile Laser Tag, LLC
Zapz Mobile Laser Tag can transform your yard, gymnasium, park, or whatever space you can dream up into a laser tag arena full of barriers for hours of fun. All the needed equipment will be brought straight to you so you can host an unforgettable event. 
Email: Jerry.Roth@ZapzFunZone.com
Phone: 843-615-6747
Location: The Continuum, 208 West Main Street, Lake City, South Carolina 29560
Website: www.ZapzFunZone.com
Brown's Clean Team, LLC
Brown's Clean Team, LLC, is dedicated to providing exceptional commercial cleaning and custodial services.
Email: BrownRachel100@yahoo.com
Phone: 843-939-3339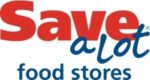 Elijah Craig and Associates, LLC
Tim Waters entered the FMU Incubator Program with the desire to develop an independent grocery store in the Downtown Florence market that would meet the needs of many locals whom reside in that area. The concept of a grocery store within the designated food desert was determined to be a viable business option.
Tim has had extensive experience in entrepreneurial ventures and has been an avid community activist. With the need to have supportive services and a brand that understands the needs of the identified market, Save A Lot was the ideal partner for the development of the downtown grocery store. Save A Lot is a community discount grocery store corporation that proudly offers affordable fresh meat and quality produce.
Email: TWaters003@gmail.com
Phone: 843-472-7463
Location: 310 North Dargan Street, Florence, South Carolina 29501

FAC Healthcare Resources, LLC
FAC Healthcare Resources is a resource provider focused on educating nurses in the effective care of non-blood management patients.
Fran Caldwell is a Registered Nurse with more than 45 years of experience in nursing, including Directorship of the Cancer Unit, Nursing Administrative Supervisor and Manager of the Blood Conservation Program at McLeod Regional Medical Center in Florence, SC. Since 2011, she has been a Certified Health and Wellness Coach.
For the past 18 years she has continued to develop her skills in the area of caring for patients who request non-blood management. There was a need for nurses to be knowledgeable about this diverse group of patients, therefore FAC Healthcare Resources, LLC was established. Currently Fran, Owner/Facilitator, focuses in the area of consulting and training nurses to effectively care for patients that do not want to accept blood in their care.
Email: FAChealthcare@gmail.com
Phone: 843-260-2526
Location: University Place, 142 North Dargan Street, Florence, South Carolina 29506, Suite 209
Website: FACHealthcareResources.com
Positive Intentions, LLC
Owner and Creator of Positive Intentions, Jim Holder, is a graduate of the Masters Counseling Program at West Virginia University, Morgantown, WV. He is a counselor, author, consultant and trainer in private practice. Jim has 40 years of experience in the delivery and development of treatment and prevention services. His publications Perceptual Adjustment Therapy, Sobriety Enhancement workbook, and The FACE Screening pamphlet.
In the past few years his international trainings have been with ICASSI in Ireland, England, The Netherlands, and in Romania, where his book and DVD's have been translated into Romanian, and with the SC Society of Adlerian Psychology. His most recent training, "The science of therapy, the science of change", was with AHEC, McLeod Regional Medical Center, Florence, SC.
Jim Holder, through Positive Intentions, LLC, is in the business of finding the silver lining for the betterment of people's lives. Whether in a therapeutic counseling session or in the training of like-minded helping professionals, the goal is the discovery of guiding beliefs and positive intentions for problematic behaviors.
Email: RoseH66@aol.com
Phone: 843-621-0791
Website: www.PositiveIntentions.org
Project Addie
Project Addie is currently a feasibility project that is eager to bring a fun, relaxing, and unique entertainment concept to the city of Florence that is family and pet friendly. More details to come later.
Email: Kyle.Srimoungchanh@gmail.com
Phone: 843-758-0015

Swamp Fox Security, LLC
Annette Davis-Cantey, is the first African-American-female-owned security company in South Carolina. Her company, Swamp Fox Security, provides armed security for businesses, industry, events such as graduations, reunions, parties and sporting events. Before starting her business, Annette, worked for various security firms for 15 years and holds a degree in Criminal Justice.
Phone: 803-260-0954

TNT Rehab Consulting Services, LLC
TNT Rehab Consulting Services, LLC (TNTRCS) is a minority, women, and veteran-owned company. The President and principal of TNTRCS is Architect Tommie N. Thomas who has more than 35 years of experience in the industry. In addition to his private practice, he spent 30 years as a government architect and project manager for the Department of Agriculture and the Department of Homeland Security.
Gloria 'Jackie' Thomas, PMP, is a partner in the company and serves as Senior Vice-President and Operations Manager. She has a strong and successful history in project management for Verizon, a Fortune 500 communications company. Subsequent training and study in construction management has enabled her to transition to provide effective process management in support of the company's operation.
Jackie and Tommie love Florence and both are greatly inspired by the robust revitalization taking place. They see an opportunity to use their skills and acumen to contribute to this coming success story.  They will also pursue architectural, engineering and construction related projects within the city, county and state levels.
Email: Tommie@TNTRCS.com
Phone: 240-257-2012
Location: 1901 W. Evans St. #5688, Florence, South Carolina 29501
Website: www.TNTRCS.com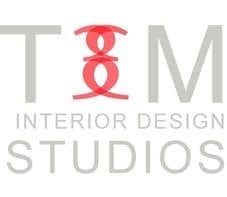 T3M Studios, LLC
T3M Studios is a dynamic team driven by the need for a local interior design firm in the Pee Dee with the vision and talent necessary to complete both large and moderate projects. ​They bring rich and diverse experiences from having worked with industry-leading architectural and design firms.  They offer a full range of interior design and project management services to clients.
Owner and Principal Lead Interior Designer, Tracey Manuel, received her Bachelor of Interior Design and Minor of Studio Fine Arts at Louisiana State University. As an award winning interior designer, Tracy is excited to be part of the renaissance of the Florence, SC business community.
Email: Tracey.Manuel@T3MStudios.com
Phone: 225-402-8401
Website: www.T3MStudios.com
Contact Us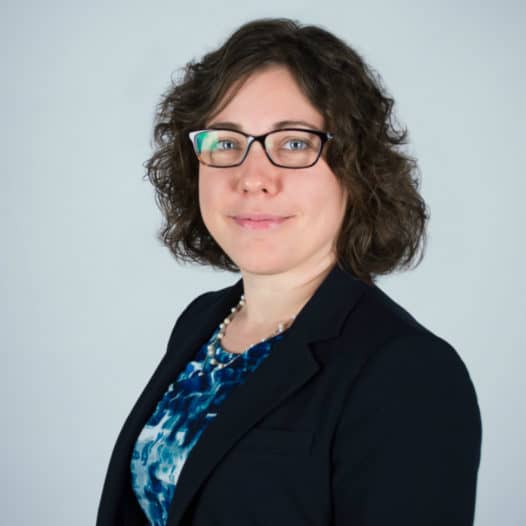 Executive Director
Kelley Center for Economic Development
Florence Office:
University Place, Suite 207
Lake City Office:
The Continuum, Suite 606
Phone: 843-661-1205
bdennis@fmarion.edu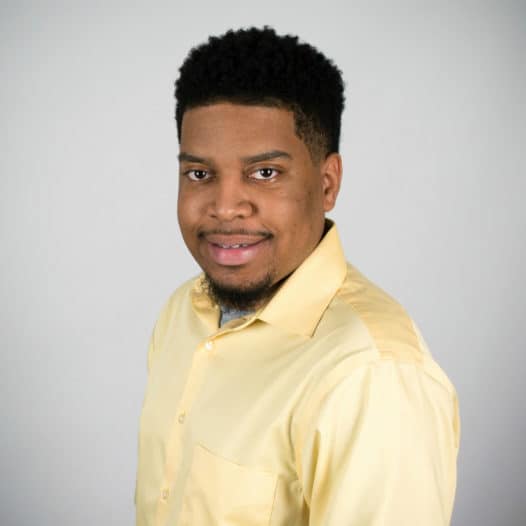 Program Coordinator
Kelley Center for Economic Development
Office: The Continuum, Suite 608
Phone: 843-374-4216
acovington@fmarion.edu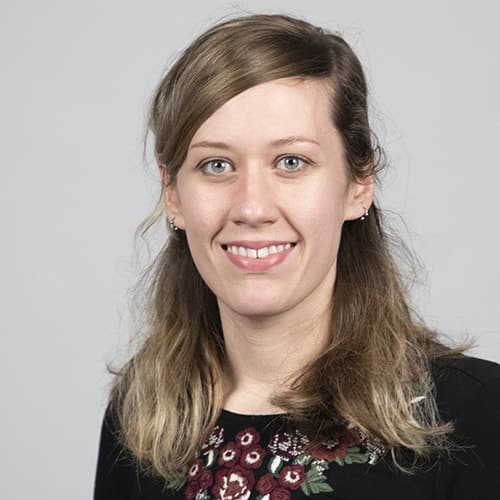 Program Coordinator
Kelley Center for Economic Development
Office: University Place, Suite 206
Phone: 843-661-4606
Jamie.Hopkins@fmarion.edu