April 24, 2018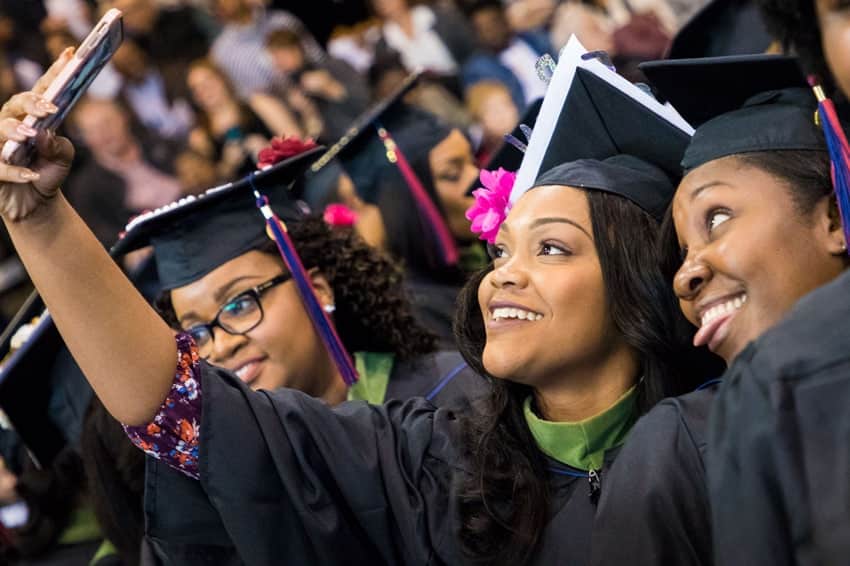 Senator Peeler to deliver Francis Marion commencement address
Francis Marion University will award honorary degrees to South Carolina Senator Harvey Peeler; McLeod Health's Vice President of Patient Service and former FMU trustee, Teresa C. Anderson '79; and long-time Florence physician and the University of South Carolina's Florence Campus Assistant Dean of Medical Student Education, Dr. William H. "Bill" Hester during spring commencement ceremonies at 10 a.m., May 5 in the Smith University Center gymnasium.
Nearly 400 graduate and undergraduate degrees will be conferred at commencement as well. The graduating class will be one of the University's largest in its 38-year history.
Peeler, who will deliver the event's commencement address, has been a member of the South Carolina Senate since 1981 representing Cherokee, Spartanburg, Union and York counties comprising South Carolina District 14. He was the Senate majority leader from 2005 to 2016, has served on the education, ethics, finance, interstate cooperation, transportation committees and is the chairman of the Medical Affairs Committee.
Anderson has served the Florence community since 1973 when she began working with Florence School District One. During her career at FSD1, she served in a number of a capacities including coordinator for child development, parent educator and instructor of child development and developmental therapy. Anderson has been a member of McLeod Health's leadership team since 2000 when she was named the vice president of patient services at McLeod Regional Medical Center in Florence. Anderson is a 1979 graduate of Francis Marion and served as a University board of trustees member from 1999 to 2008.
Hester is a distinguished clinician, with more than 50 years of medical experience as a private citizen and a member of the United States Army Medical Corps. Hester returned home after two tours of duty in Vietnam from 1966 to 1968 to open his general and family practice in Timmonsville, which he operated until 1980. He worked in various positions with McLeod Regional Medical Center from 1980 to 2014. In 2014 he was named the assistant dean for medical student education at the University of South Carolina School of Medicine's Florence campus in 2014.