Department of Sociology
Preparing students to think critically and communicate effectively
The Sociology program provides students with an understanding of sociology as the scientific study of human social life. The degree focuses on applying objective and systematic methods of investigation to identify patterns of social life and to understand the processes by which these patterns are established and changed.  Sociology students learn to think critically, to communicate effectively, to appreciate individual and cultural diversity, and to develop their data analysis skills.
Because sociology provides a broad spectrum of career opportunities, the department offers several options to complete the degree program.  All majors complete the program's core courses, including Principles of Sociology, a three-course sequence in research methods and data analysis, social theory, and a capstone course. Students then choose from a variety of topical courses based on their interests.  Tracks in Criminal Justice and Health are provided for students specifically interested in those career opportunities.  For a detailed breakdown of courses within each concentration, please visit the page for the specific track of interest.
Internship opportunities that allow students to gain real-world experience in an applied setting (such as local community service agencies) are provided and encouraged.  These opportunities help students network with potential employers while honing the skills employers are seeking.  Students graduate from the program prepared to enter graduate school or careers that require investigative methods, critical observation, and attention to diversity.  Alumni of the program have established careers in a variety of fields, including social services, law enforcement, education, business, and government.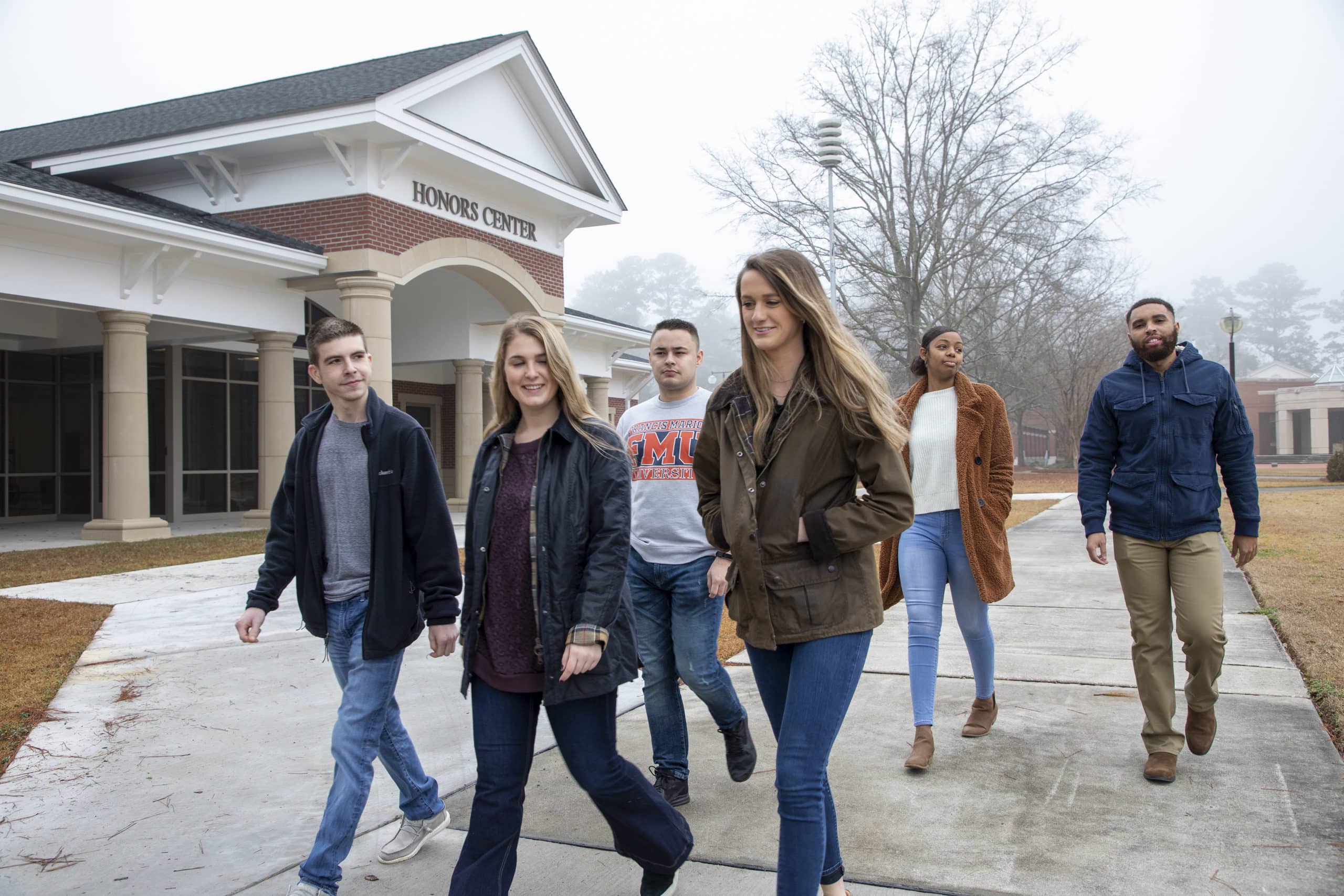 Our Mission
The Department of Sociology offers a major, minor, and collateral in sociology. The program operates in accord with the general purpose of Francis Marion University by providing an educational program within the liberal arts tradition by presenting a balance of theoretical views and varied analytical orientations.
A minimum of 120 semester hours is required for a bachelor's degree, including 37 hours in sociology. All sociology majors are also required to complete either an 18-hour minor or 2 12-hour collaterals.