FMU Sociology Club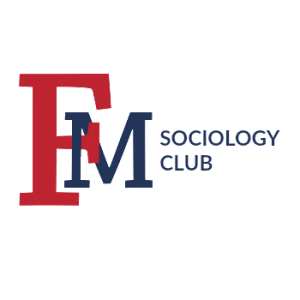 Purpose
The Francis Marion University Sociology Club strives to create opportunities for students interested in sociology to gain networks throughout the academic and social communities. Our main priority and mission is to make an impact on our community no matter how big or small.
Membership
All students are welcome to join, regardless of your major! There is a $10 membership fee per year, which is used to purchase a club t-shirt.
Volunteer Opportunities/Activities
Members of the Sociology Club serve the community by volunteering their time at a number of local organizations. In the past, students have volunteered at the local YMCA, the Naomi Project, and the local soup kitchen, among others. In Spring 2016, a group of sociology club members visited the Florence Area Humane Society. While there, students assisted in a variety of ways, including bathing dogs, socializing dogs and cats awaiting adoption, doing dishes and folding laundry, as well as clearing the outdoor walking trail.
Donations
The Sociology Club regularly holds bake sales to raise funds to help support local organizations, charities, and individuals in need of assistance. All proceeds of these fundraising events are donated.
In recent years, the Sociology Club has donated funds or supplies to the following individuals, charities, and organizations:
The Naomi Project
National Multiple Sclerosis Society
Durant Children's Center (Pee Dee Coalition)
Alicia Vargas-Jones (a 22-year old mother with Stage 4 Adrenocortical Carcinoma)
Victims of the October 2015 South Carolina Flood
If you have any questions regarding the Sociology Club, contact Dr. Jessica Doucet (advisor) or Dr. Jessica Burke (co-advisor).
Alpha Kappa Delta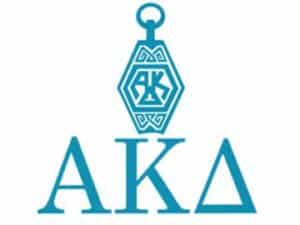 Description
Alpha Kappa Delta (AKD) is the international sociology honor society. It is a non-secret, democratic, international society of scholars dedicated to the ideal of Athropon Katamannthanein Diakonesin or "to investigate humanity for the purpose of service."
Purpose
AKD seeks to acknowledge and promote excellence in scholarship in the study of sociology, the research of social problems, and such other social and intellectual activities as will lead to improvement in the human condition.
Eligibility
Students may become members of this organization at FMU if they fulfill the minimum criteria outlined below. Students must:
Be an officially declared sociology major or minor
Have attained junior standing (54 earned credit hours)
Have an overall GPA of at least 3.3
Have at least a 3.0 GPA in sociology courses taken at FMU
Have completed at least 4 sociology courses at FMU
Each semester students eligible to join AKD are identified and invited to do so. The initiation fee is $40.00, which provides lifetime membership in the organization. Students are also given a one-year subscription to the society's journal, Sociological Inquiry, a membership card, and a membership pin (a gift from the FMU Sociology faculty).
If you have any questions about eligibility, contact Dr. Jessica Doucet.