3.4.11
For each major in a degree program, the institution assigns responsibility for program coordination, as well as for curriculum development and review, to persons academically qualified in the field. In those degree programs for which the institution does not identify a major, this requirement applies to a curricular area or concentration. (Academic program coordination)
Compliance Judgment
X     In compliance     Partially compliant     Non-compliant
Narrative
To show that Francis Marion University assigns program coordination to persons academically qualified in their field, a series of tables will be presented that identify (a) academic programs by departments or schools, (b) the academic coordinators of each program, and (c) the credentials of the delegated faculty member. A field is defined as a major or concentration. The process for curriculum development and review is first described and illustrated.
Curriculum Development and Review
The University assures the integrity of its degree programs by maintaining the authority to approve all academic agreements through its usual governance processes.  The department chair or school dean supervises the department's program of instruction as stated in the Faculty Handbook 2016 [1].
Additionally, Francis Marion has an established procedure that contributes to the process of approval and monitoring of program curriculum development and review. The procedure requires approval from the respective program curriculum committee and faculty, the university-wide Academic Affairs Committee for undergraduate programs or the university-wide Graduate Council, approval by the Faculty Senate, and approval by the General Faculty. Information about this process is provided in the Faculty Handbook 2016 [2] and summarized below in Figures 1 and 2 for undergraduate and graduate programs, respectively.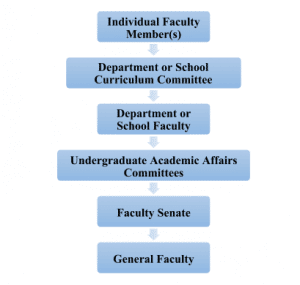 Figure 1. Undergraduate Curriculum Development and Review Process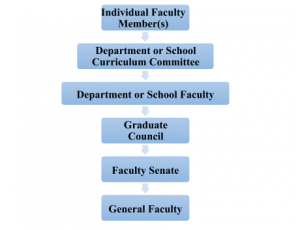 Figure 2. Graduate Curriculum Development and Review Process
Whether created by individuals or by ad hoc committees, course proposals are drawn up in a standardized form [3], which organizes course information for eventual submission to the faculty at large. Course proposals must include descriptions of the course, level and number of credit hours to be assigned, and both criteria must be justified by sample syllabi and/or descriptions of course content. These undergraduate proposals [4] and graduate proposals [5] are reviewed and approved first by departmental curriculum committees and departments as a whole, before they are submitted to the university's Academic Affairs Committee or Graduate Council.
Program Coordination
Chairs and deans have the responsibility for assuring that each major/concentration contains essential curricular components, has appropriate content and pedagogy, and maintains currency in the degree. It is their responsibility to lead faculty in the review of learning outcomes, curriculum, and assessment for their respective program. At times, chairs and deans assign qualified faculty in their departments or schools to coordinate/facilitate an academic program. For example, the chair of the Department of English, Modern Languages, and Philosophy assigns coordination of the B.A. French Program to a professor with a Ph.D. in French. Coordinators typically advise students in the major or concentration, recommend course schedules to the chair or dean, and, in some cases, accreditation reports.
All responsible faculty members shown in the tables below hold academic rank in the respective field and serve at the discretion of the department chair or school dean. The tables list all programs, the responsible faculty, and their credentials within each degree program or major area of concentration.
Department of Biology
Program Description
Responsible Faculty
Credentials
B.A. or B.S.
Biology (General)

Vernon Bauer (Department Chair)


Ph.D. (Genetics), North Carolina State University

B.A. (Biological Sciences), Clemson University

B.S.
Biology (Medical Technology)

Gregory S. Pryor and Lorianne S. Turner (Co-coordinators)
Pryor: Ph.D. (Zoology), University of Florida

Turner: Ph.D. (Microbiology and Immunology),
Temple University
Table 1. Department of Biology Program Coordinators
Department of Chemistry
Program Description
Responsible Faculty

Credentials
B.S.
Chemistry

LeRoy Peterson, Jr. (Department Chair)


Ph.D. (Chemistry), University of South Carolina


Table 2. Department of Chemistry Coordinator
Department of English, Modern Languages, and Philosophy
Program Description
Responsible Faculty


Credentials
B.A.
English

Rebecca H. Flannagan
(Department Chair)

Ph.D. (English),
Southern Illinois University at Carbondale

B.A.
Modern Language
Elizabeth A. Zahnd
(French Coordinator)
Ph.D. (French), University of Illinois at Urbana-Champaign
George E. Harding, III
(German Coordinator)

Ph.D. (German Language and Literature),
University of Tennessee

Wendy Caldwell (Spanish Coordinator)
Ph.D. (Romance Languages), University of Georgia

M.A. (Spanish), University of South Carolina

Table 3. Department of English, Modern Languages, and Philosophy Coordinators
Department of Fine Arts
Program Description
Responsible Faculty


Credentials
Fine Arts Program
D. Keith Best (Department Chair)
M.F.A. (Theatre Arts), University of Louisville
B.A.
Art Education

Howard J. Frye (Coordinator)
Ed.D. (Art Education), Florida State University


B.A.
Theatre Arts

A. Glen Gourley
(Coordinator)

M.F.A. (Theatre), University of Mississippi
B.A.
Visual Arts
Steven F. Gately
(Coordinator)

M.F.A. (Art/Creative Painting Concentration), Florida State University
B.A.
Music Industry

Terry A. Roberts (Coordinator)
D.M. (Brass), Florida State University

M.M. (Music), Eastern Kentucky University

Table 4. Department of Fine Arts Coordinators
Department of History
Program Description
Responsible Faculty
Credentials
B.A. or B.S.
History

Scott Kaufman (Department Chair)
Ph.D. (History), Ohio University


Table 5. Department of History Coordinator
Department of Mass Communication
Program Description
Responsible Faculty


Credentials
B.A.
Mass Communication


Timothy L. Hanson
(Department Chair)

M.A. (Journalism), University of Montana


Table 6. Department of Mass Communication Coordinator
Department of Mathematics
Program Description
Responsible Faculty


Credentials
B.A. or B.S.
Mathematics

Thomas L. Fitzkee
(Department Chair)

Ph.D., (Mathematics) George Washington University


Table 7. Department of Mathematics Coordinator
Department of Physics and Astronomy
Program Description
Responsible Faculty


Credentials
B.S.
Physics

Derek W. Jokisch
(Department Chair)

Ph.D. (Nuclear Engineering Sciences/Health Physics Concentration), University of Florida
B.S.
Engineering Technology (Civil & Electronic)

B.S.
Industrial Engineering

Lorna R. Cintron-Gonzalez
(Coordinator)

Ph.D. (Industrial Engineering), Pennsylvania State University
Table 8. Department of Physics and Astronomy Coordinators
Political Science
Program Description
Responsible Faculty


Credentials
B.A. or B.S.
Political Science

David R. White
(Department Chair)

Ph.D. (Political Science), University of Arizona

Table 9. Department of Political Science and Geography Coordinator
Department of Psychology
Program Description
Responsible Faculty


Credentials
B.A. or B.S.
Psychology

William P. Wattles
(Department Chair)

Crystal R. Hill-Chapman
(Associate Chair)

Wattles: Ph.D. (Clinical/Community Psychology),
University of South Carolina

Hill-Chapman: Ph.D. (School Psychology), Texas A&M University

M.S.
Applied Psychology

Erica L. James
(Coordinator)

Ph.D. (Counseling and Psychology), Tift College
S.S.P.
School Psychology

Crystal R. Hill-Chapman (Associate Chair)
Ph.D. (School Psychology), Texas A&M University
Table 10. Department of Psychology Coordinators
Department of Sociology
Program Description
Responsible Faculty


Credentials
B.A. or B.S.
Sociology

Lisa A. Eargle
(Department Chair)

Ph.D. (Sociology), University of South Carolina
Table 11.  Department of Sociology Coordinator
General Liberal Arts & Sciences Program
Program Description
Responsible Faculty


Credentials
B.G.S.
General Liberal Arts & Sciences


Tracy George
(Coordinator)


D.N.P. (Nursing),
Medical University of South Carolina

M.S.N. (Family Nurse Practitioner), Vanderbilt University

B.S. (Biology), Davidson College

Table 12. General Liberal Arts and Sciences Coordinators
School of Business
Program Description
Responsible Faculty


Qualifications
School of Business
Hari Rajagopalan
(School Dean)


Ph.D. (Information Technology), University of North Carolina at Charlotte

M.S. (Computer Science), University of North Carolina at Charlotte

M.B.A. (Business Administration), University of Delhi

B.B.A.
Business Administration

Jonathan Munn
(Coordinator)

Ph.D. (Economics), University of South Carolina


B.B.A.
Economics

Ben L. Kyer (Coordinator)
Ph.D. (Economics), West Virginia University


B.S.
Computer Science

Padmaja Rao
(Coordinator)

M.S. (Computer Science), Stevens Institute of Technology
B.B.A.
Accounting

Brad R. Johnson (Coordinator)


Ph.D. (Business Administration), University of Houston

J.D. (Law),
Northwestern School of Law of Lewis and Clark College

M.B.T. (Taxation), University of Southern California

M.S. (Business Administration/Accounting Concentration), California State University

B.B.A.
Management

Hubert H. Setzler, III
(Coordinator)


Ph.D. (Information Technology), University of North Carolina at Charlotte

M.B.A. (Business Administration), University of North Carolina at Charlotte

B.B.A.
Finance

Neil F. Riley (Coordinator)
Ph.D. (Finance), University of Mississippi
B.B.A.
Management Information Systems

Allen E. Smith (Coordinator)
Ph.D. (Business Administration/Management Information Systems Concentration), University of South Carolina
B.B.A.
Marketing

Kay W. Lawrimore Belanger
(Coordinator)

Ph.D. (Business Administration/Marketing Concentration), University of South Carolina


M.B.A.
Business Administration

Table 13. School of Business Coordinators
School of Education
Program Description
Responsible Faculty



Qualifications
School of Education
Tracy Meetze-Holcombe
(School Dean)


Ph.D. (Elementary Education), University of South Carolina
M.Ed. (Instructional Accommodation), Francis Marion University

B.S.
Early Childhood Education

Jeanne Gunther
(Coordinator)


Ph.D. (Education), University of North Carolina
M.Ed. (Reading), University of Albany, State University of New York

B.S.
Elementary Education

Kimberly McCuiston and Lindsay M. Sturkie (Co-coordinators)
McCuiston: Ph.D. (Education), University of Tennessee Knoxville

Sturkie: M.Ed. (Instructional Accommodation),
Francis Marion University

B.S. (Elementary Education),
Francis Marion University

B.S.
Middle Level Education (Math/Science)

Kimberly McCuiston and Lindsay M. Sturkie (Co-coordinators)
McCuiston: Ph.D. (Education), University of Tennessee Knoxville

Sturkie: M.Ed. (Instructional Accommodation),
Francis Marion University

B.S. (Elementary Education),
Francis Marion University

B.S.
Middle Level Education (Math/English)

B.S.
Middle Level Education (Math/Social Studies)

B.S.
Middle Level Education
(Science/English)

B.S.
Middle Level Education
(Science/Social Studies)

B.S.
Middle Level Education
(English/Social Studies)

M.Ed.
Instructional Accommodation

Michelle R. Murphy
(Coordinator)


Ph.D. (Special Education),
University of South Carolina

M.A.Ed. (Art Education),
East Carolina University

M.Ed.
Learning Disabilities

M.A.T.
Learning Disabilities

Table 14. School of Education Coordinators
School of Health Sciences
Program Description
Responsible Faculty


Credentials
School of Health Sciences
Ruth Wittmann-Price
(School Dean)

Ph.D. (Nursing Science), Widener University

M.S. (Perinatal Nursing), Columbia University in the City of New York
B.S.
Healthcare Administration

Sarah H. Kershner
(Director)


Ph.D. (Health Promotion & Education), University of South Carolina


B.S.N
Nursing/RN-to-BSN

Rhonda Brogdon
(Director)


D.N.P. (Nursing Practice), Duquesne University

M.S.N. (Nursing), University of Phoenix


B.S.N.
Nursing/RN-to-BSN
(Blended Distance Education)

B.S.N.
Nursing

Karen Gittings
(Associate School Dean)

D.N.P. (Nursing Practice), Duquesne University

M.S.N. (Nursing Education), Duquesne University

M.S.N.
Nurse Educator

M.S.N.
Nurse Educator

Karen K. Gittings
(Director)


D.N.P. (Nursing Practice), Duquesne University

M.S.N. (Nursing Education), Duquesne University


M.S.
Physician Assistant Studies

Julie D. Thomas
(Interim Chair)

M.S.P.A.S. (Physician Assistant), Medical University of South Carolina
Table 15. School of Health Sciences Coordinators
Documentation