4.2
The institution's curriculum is directly related and appropriate to the purpose and goals of the institution and the diplomas, certificates, or degrees awarded. (Program curriculum)
Compliance Judgment
X      In compliance     Partially compliant     Non-compliant
Narrative
Francis Marion University's Board of Trustees, President, Provost, and faculty use the university's mission statement to craft and revise its programs and curriculum and periodically review the mission statement. The mission statement must comply with the South Carolina Commission on Higher Education (CHE) which has the authority to "review and approve each institutional mission statement to ensure it is within the overall mission of that particular institution."
This past year, the University revised its mission statement, submitted it to the South Carolina Commission on Higher Education, and received approval on February 2, 2017 [1].
Program Approval
As a regional university, part of Francis Marion's mission is to serve the greater Pee Dee community [2]. The curriculum and programs meet this mission by training new nurses, physician assistants, psychologists, and primary and secondary school teachers, among others. For example, the English Department works with the School of Education to prepare high school English teachers, through the Teacher Licensure Option [3].  Secondary education majors may select English courses that range from general surveys of American and British literature to concentrations in regional literature and influential writers like Shakespeare.  Further options include courses in creative and business writing, film, rhetoric and theory, and world literature [4].  The School of Education provides 13 additional required courses ranging from technology in the classroom to classroom management, including 15 hours of student teaching.  Further, the English Department supports preparing early childhood, elementary, and middle level teachers with specific courses, such as Literature for Young Children, Literature for Children, and Advanced Composition for Teachers [5].  Adjusted for academic discipline and size, every department uses this model, and many departments coordinate their curricula to support complex majors, like the Nursing MSN.
New courses, minors, programs, and certificates, and any changes to such, follow a shared governance model. Proposals are worked through department committees, departments as a whole, the university's Academic Affairs Committee, the Faculty Senate, the appropriate college or school, and the General Faculty. Ratified proposals move through the offices of the Provost and President, and are finally considered by Francis Marion's Board of Trustees. This process is explained in the Faculty Handbook 2016-2017 and simplified in Figure 1 below [6]. The bylaws for departments and university committees direct the procedures for the governance process, including management of programs and curricula [7-Appendices begin on p. 87].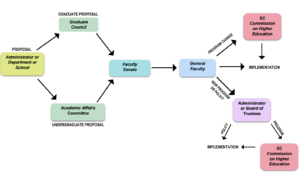 Figure 1. Overview of the Governance Process at FMU
Additionally, before being offered, each new program must be approved externally by the South Carolina Commission on Higher Education (CHE) through a stringent process of peer review in which the proposed program must be shown to be both academically and financially viable [8].  For approval, the University must also show that it provides "adequate space, equipment, instructional material, and appropriately qualified instructional personnel to provide education and training of good quality" [9].
Institutional Effectiveness Program
After programs are established, they become subject to a requirement for formal, regular reviews: internal reviews as part of the institution-wide process involving the Institutional Effectiveness Committee. The course syllabi that each school and department keep on file each semester are monitored by the academic deans and department heads. This process helps to provide additional testimony to the strength of these standards.
Each university department is required to complete an Institutional Effectiveness Report, which are published on the Francis Marion website [10]. In March 2016, the University hired a Director of Institutional Effectiveness who worked with the Institutional Effectiveness Committee, made up of six faculty members elected by the General Faculty [11] to develop a template [12] for the annual Institutional Effectiveness Report.
All changes to  curriculum or its programs are considered and approved by a shared governance system as discussed further in Comprehensive Standard 3.4.1. Additional oversight and directive are provided by the South Carolina Commission on Higher Education and professional accrediting bodies by discipline, where available. Good practices in higher education are also shared through the university's membership in the American Council on Education and the American Association of State Colleges and Universities. When appropriate, departments also look to professional organizations within their discipline as they review and revise curricula.
For example, the Composition Program proposed a new composition sequence that was approved at the departmental level, then by both Academic Affairs and Faculty Senate committees respectively, and finally by the university's General Faculty on February 16, 2016 [13]. It was implemented in Fall 2016. This sequence was developed from close examination of the former sequence and a comparative analysis of similar composition programs while keeping Francis Marion's student demographic and program mission in mind. Detailed information about the program can be seen in the original proposal [14]. These changes to the program alleviate the transfer credit issues, better align Francis Marion's program with disciplinary norms, and now better mirror the Writing Program Administrators Council's focus on rhetorical knowledge; critical thinking, reading, and composing; processes; and knowledge of conventions [15].
Accreditations
To ensure the highest standards in its programs and thoroughness in its curriculum, Francis Marion seeks accreditation by professional organizations, listed in Table 1. All diplomas, certificates, or degrees awarded by Francis Marion formally credit the students who earn them with successfully completing the approved programs of study. Accreditation standards support the integrity of the university as well as many individual programs. The university is approved by the South Carolina State Board of Education and is a member of the American Council on Education and the American Association of State Colleges and Universities.
Program
Accrediting Organization
Applied Behavioral Analysis, Psychology (in process)
BACB
Behavior Analysis Certification Board
Art Education
NASAD
National Association of Schools of Art and Design
Art, Visual
NASAD
National Association of Schools of Art and Design
Arts, Theatre
NAST
National Association of Schools of Theatre
Business Admin. BBA and MBA
AACSB
The Association to Advance Collegiate Schools of Business – International
Chemistry
ACS
American Chemical Society
Education, Early Childhood
NCATE
The National Council for Accreditation of Teacher Education
Education, Elementary
NCATE (now CAEP)
The National Council for Accreditation of Teacher Education
Education, Secondary
NCATE (now CAEP)
The National Council for Accreditation of Teacher Education
Nursing BSN and MSN
ACEN
Accreditation Commission for Education in Nursing
Physician Assistant M.S.
ARC-PA
Accreditation Review Commission on Education for the Physician Assistant
Psychology M.S.
NASP
National Association of School Psychologists
Psychology M.S.
MPAC
Master's in Psychology Accreditation Council
Table 1. Academic Programs Recognized by Specialized Accrediting Organization
Documentation